Mobile broadband and e-commerce are set to grow in usage in Africa, in the wake of the covid-19 pandemic, according to the latest Ericsson Mobility Report.
The report estimates that in Sub-Saharan African markets around 15 percent of mobile subscriptions were for 4G at the end of 2020. Mobile broadband subscriptions in the region are predicted to increase, reaching 76 percent of mobile subscriptions by 2026.
However, 5G volumes are not expected to grow in the region for 2021 but are likely to reach around 70 million 5G subscriptions in 2026.
The latest Ericsson ConsumerLab report, the company´s largest consumer study to date, finds that consumers in Africa, in comparison to their pre-pandemic habits, will have added an average of 3.4 online services to their daily online activities, while also increasing the time they spend online by 10 hours per week by 2025.
This move is also expected to bridge the gap between moderate and advanced online users, with the more moderate online users having introduced more online services in their daily life over the course of the pandemic.
Due to the Covid-19 pandemic, the implementation of online education at schools and universities as well as remote working has increased to 87 percent and 63 percent respectively. Going forward online education and remote working are collectively expected to remain at a level of 51 percent.
Before the Covid-19 pandemic, the amount of online shopping stood at 28 percent out of the total number of all shopping events, both online and at physical stores. During the  pandemic, this figure increased to 47 percent and consumers anticipate their habits around online shopping will remain at a level of 37 percent after the pandemic has passed.
Todd Ashton, Vice President and Head of Ericsson South and East Africa says Sub-Saharan Africa is expected to see continued growth in mobile broadband thanks to the young population, increased coverage, and more affordable smartphones.
He said that by 2025, the continent will be looking at a new normal with online activities becoming more common daily. "4G will become more pervasive and 5G will start to grow. As a result, we will definitely see increased economic growth and acceleration in Africa's digital inclusion."
Other articles
Angola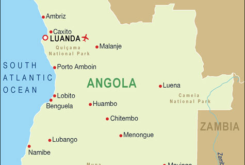 29 September 2023
Angola in Top-6 African Countries for Chinese Investment
Angola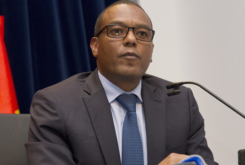 28 September 2023
Angola-China Mutual Investment Protection Agreement Ready for Signature