Singapore joint-venture Seatrium confirmed that it has been notified that Singapore's Corrupt Practices Investigation Bureau has started a new investigation which the company links to the pre-2015 activities of a subsidiary in Brazil.
Seatrium is the successor company formed in Singapore after the merger of Sembcorp Marine and Keppel Offshore & Marine. Both companies independently prior to the merger have been linked to a far-reaching bribery and corruption case in Brazil known as Operation Car Wash in which illegal payments were used to receive lucrative contracts from Petrobras and others in the oil and gas sector.
The Corrupt Practices Investigation Bureau issued a brief statement confirming that "Acting on information received," it had commenced investigations "against Seatrium and individuals from Seatrium Limited on alleged corruption offenses that occurred in Brazil."
Keppel Offshore & Marine to build in China and Singapore Large FPSO for Brazil's Petrobras
Seatrium issued a statement confirming the investigation and saying the company would cooperate fully. They said they believed it related to Sembcorp Marine and events before 2015, predating the February 2023 merger with Keppel Offshore & Marine.
The company later responded to questions from the Singapore Exchange Securities Trading saying that it was not aware of the identity of the individuals who were being investigated for alleged corruption offences. "As far as the company is aware, investigations are ongoing and no formal charges have been made against any of the key officers of the company."
The case has made headlines over the years with both Sembcorp Marine and Keppel O&M making payments to settle the old allegations. In 2012, Sembcorp Marine won seven drillship contracts from Brazil's Sete Brasil valued at USD 5.6 billion. Two years later, the investigations began in Brazil into allegations of corruption and bribery.
Brazil Set to Become Top-5 Global Oil Producer, With China as Main Client
An agent working for the company's Brazilian subsidiary, Estaleiro Jurong Aracruz, was jailed in 2020 on charges of bribery and money laundering. Sembcorp Marine later settled with Sete.
Brazil said in March 2023 that it had opened a new investigation into the case. The wider Operation Car Wash has been described as one of Brazil's largest corruption scandals involving a broad range of politicians and companies. Reports said that the investigation into Sembcorp Marine's involvement however had been suspended in April.
Separately, in December 2022 Keppel O&M announced it was paying USD 65 million to settle charges related to corruption by former foreign consultants to its shipyard operations. It was alleged that six Keppel O&M managers had conspired to make approximately USD 55 million in illegal payments through the business consultants to win contracts from Petrobras. Singapore's Corrupt Practices Investigation Bureau issued a stern warning but stopped short of any criminal charges.
Other articles
Brazil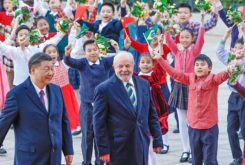 26 September 2023
China To Deepen Practical Cooperation With Brazil in All Areas
Brazil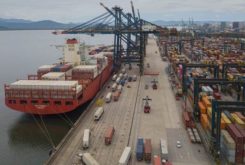 19 September 2023
China Fuels Record Brazilian Agricultural Exports