A new partnership aims to make Sines Port, in Portugal,  a "new digital hub", strengthening connectivity between Europe, South America, Africa and, further ahead, Asia.
In a joint statement, StartCampus and EllaLink, responsible for the first direct high-speed link between Europe and South America, said that this partnership will ensure interaction between infrastructures, knowledge sharing and the establishment of synergies, with a view to "promoting" Sines "as a new digital hub in global data network systems".
The partnership between the two companies aims to "link the two projects," boosting "the connectivity of Portugal and the region" and "strengthening the direct link between Europe, South America and Africa", they point out.
"Today, Sines, is directly linked to Lisbon and Madrid, in Europe, Fortaleza, Sao Paulo and Rio de Janeiro, in Brazil," and "in the future, connectivity will be extended to Marseille, Barcelona and Casablanca and, in addition, the United States, Asia, Africa and the Middle East," they say.
The agreement will allow the SINES 4.0 project to "explore all the benefits" that the connection to South America and Africa can bring "to the connectivity of Portugal and Europe," said the director of the Start Campus, Afonso Salema, quoted in the statement.
For the director of operations of EllaLink, Diego Matas, with this partnership "an important step was taken in the affirmation of Sines as a true technological hub". The company's "will" to "boost the existing route, integrated into a true ecosystem that offers high capacity, diversity, low latency connectivity and a state-of-the-art infrastructure.
New Submarine Optical Cable 'EllaLink' in Portugal to Boost Europe-Brazil Connections
In April, Start Campus announced the construction of SINES 4.0, a mega data centre in Sines, with a capacity of up to 495 MW (megawatts), in an investment of 3.5 billion euros, which will be one of the "largest data centre campuses in Europe".
According to the promoters, the project will "meet the growing demand from large international technology companies" and is expected to create 1,200 direct "highly qualified" jobs and 8,000 indirect jobs by 2025.
The mega data centre will be located in Sines and "will benefit from all the strategic advantages such as cooling systems with sea water, access to the high voltage electricity grid, connectivity through the connection of international high capacity fibre optic cables with North America, Africa and South America and potential use of 100% green energy".
Other articles
China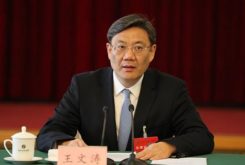 24 October 2021
China Promises 'Door Will Continue to Open' for European Companies
Angola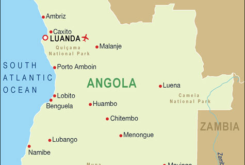 22 October 2021
Lobito Corridor Concession in Angola Attracts CITIC, CR20 and Mota-Engil