'EllaLink' submarine optical cable, which connects Europe to Brazil and South America, was inaugurated in Sines this week.
Launched under the Portuguese presidency of the Council of the European Union (EU), that lasts until june, 'EllaLink' is the first direct high-speed link by submarine cable between Europe and South America.
It is considered by the Portuguese presidency "an essential infrastructure for the digital interconnection and data transmission between the two continents".
According to newspaper Expresso, the entry into operation of Ella Link and another cable – Equiano – should guarantee an increase of 244 Tbps in the communication capacity allowed by submarine cables installed in Portugal.
According to Copenhagen Economics, the bandwidth provided by all submarine cables installed in Portugal could reach almost 400 Tbps in 2022 — well above the current capacity, which is below 100 Tbps.
The confinements dictated by covid-19 have already had the power to accelerate telecommuting, teleschooling and other demanding activities from the point of view of communications. The launch of fifth generation (5G) mobile networks is another factor that promises to increase traffic between consumers, businesses and countries.
No Bidders for New USD 600 million Container Terminal at Sines Port, Portugal
The 'EllaLink' launch ceremony was presided over by the Portuguese Prime Minister, António Costa, from Sines, where the cable, with connection to Fortaleza (Brazil), will be anchored. It also featured speeches, via videoconference, by the UN Secretary General, António Guterres, the President of the European Commission, Ursula von der Leyen, and the President of the European Parliament, David Sassoli.
At the ceremony, Costa stated that Sines is already one of the main gateways to Europe, one of the largest ports for goods and, from now on, it is one of the largest datacenters in Southern Europe, which will attract other new investments in the coming years.
European Commission President Ursula von der Leyen noted that 'EllaLink' symbolizes the "renewed partnership" of the European Union (EU) with Latin America.
"The 'EllaLink' is more than a cable, as it symbolizes our renewed partnership with Latin America. This sets an example for our engagements with partners around the world," underlined Von der Leyen.
Other articles
Angola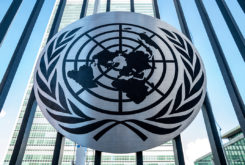 31 January 2023
Mozambique and Cabo Verde to lead Portuguese-speaking countries GDP growth in 2022
Brazil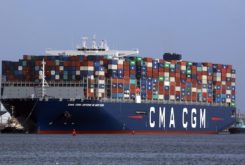 30 January 2023
Chinese agro imports from Brazil grew 43.3% in 2022