The new government of São Tomé and Príncipe faces the same challenge as all previous administrations in the country: diversifying the economy that has been overly dependent on coffee and cocoa exports, but hoping beyond hope that commercial oil and gas fields will eventually be discovered. Successive governments have promised to develop the tourist sector and although progress has been slow, this would be a good strategy with or without an oil boom because of the jobs that it would create.
Jorge Bom Jesus, the new prime minister, faces a huge challenge in keeping the government together and overhauling the economy. He was sworn in on 3 December, eight weeks after the disputed elections that saw his MLSTP-PSD coalition win 23 seats behind the ADI's 25. The latter failed to secure sufficient support from other parties and Jesus eventually took power.
The country currently attracts just 13,000 tourists a year but badly needs the employment and revenue that overseas visitors would generate. Overseas financial support, in the form of donor support and concessional loans, accounts for almost half of all government income. However, French export credit agency Coface predicts that tourism and infrastructure projects will drive economic growth this year.
Tourism has been identified by the IMF as the best means of creating employment and boosting household income. The Fund estimates that annual economic growth of 6% is needed to reduce poverty levels but it is currently significantly below that level, with the IMF predicting a 4% rise in GDP for 2018, with 5% a year thereafter for the foreseeable future. Even this is dependent on the government implementing agreed economic reforms, including increasing tax collection and reforming the banking sector to reduce the proportion of non-performing loans.
Attractions
São Tomé and Príncipe is never going to be a mass tourism destination because of its limited size and geographical location but it has all the attributes needed to become a niche destination for more wealthy visitors. Its natural attractions include verdant forests, stunning waterfalls, a beautiful coastline and long sandy beaches, including Praia Banana on Príncipe and Praia dos Tamarindos on São Tomé. Its volcanic origins are visible on both islands, including a 663 metre high, needle sharp magma column, Pico Cão Grande, with the highest peaks exceeding 2,000 metres.
Its location in the Gulf of Guinea provides year-round warm air and sea temperatures, without being stiflingly hot. The best conditions for diving and snorkelling are between December and March, which is also when leatherback turtles lay their eggs on Príncipe's beaches, so it would be a tempting destination during the European winter. Offshore wildlife includes humpbacked whales, green turtles, hundreds of species of fish and plenty to attract birdwatchers.
Some sources calculate that the country has more endemic species per square kilometre than anywhere else on earth. Obo National Park covers over a third of the country, while the town of São Tomé is surprisingly vibrant in contrast with the laid-back atmosphere of rural areas.
São Tomé and Príncipe has long since lost its position as the world's biggest cocoa exporter and many colonial era plantations, or roça, closed in the years following independence. Tourism has long been mooted as a replacement but there is a growing recognition that the two sectors can complement each other. Some roça are being redeveloped as tourist attractions in their own right. One of them, Roça São João, has its own cookery school.
The archipelago's chocolate has an excellent reputation among connoisseurs and there is great potential for tourists to visit cocoa plantations in the same way as spice tours are a popular diversion for visitors to Zanzibar, for instance. An Italian, Claudio Corallo, has two plantations in the country, and produces 100% cocoa pure chocolate on the islands. Visitors can tour his facilities and taste the result.
One of the most high profile investors is Hear Be Dragons (HBD), which is owned by Anglo-South African entrepreneur, Mark Shuttleworth, best known as one of the first space tourists. HDB owns Omali Lodge on São Tomé and three properties on Príncipe: Bom Bom, Roca and Sundy Praia, where it has invested €17 million in 15 high quality villas with indoor and outdoor areas, within a forest environment to keep guests as close to nature as possible. All are marketed at wealthy visitors with an interest in eco-tourism.
Five start Sundy Praia opened in December 2017 and many of the products on offer have been developed by HBD itself using local ingredients and much of the food is grown locally to minimise imports. Some of the 15 villas have private pools and views of the sea from four poster beds. HBD general manager Manuel da Fonseca Barbosa says that his firm now employees more than 600 people in the country and is the biggest employer on Principe. The entire island, which has a population of just 7,000, is a World Network of Biospheres Reserve.
Infrastructural priorities
As ever, infrastructure will be key, with airport improvements at the top of the list of priorities. Most visitors currently arrive on the seven hour flight from Lisbon but direct flights from other countries would entice far more tourists. The list of airport improvements, which includes the acquisition of new air traffic control equipment and lengthening the existing runway from 2.1km to 3.2km to serve larger aircraft, will cost $31 million. However, the World Bank believes that expanding or replacing the passenger terminal is even more important that lengthening the runway.
The World Bank calculates that it will cost a further $35 million to modernise the existing port of Santo António, which is operated by state owned Enaport. It needs dredging, a new terminal operating system and improvements to the existing berths. There is plenty of potential to run more tourist services from the port.
Other forms of infrastructure which benefit the tourist industry as well as the wider population also need to be upgraded, including the power and water sectors. A report by the World Bank that was published in June concluded that $61.2 million was required to bring the power grid up to "normal levels of operation", while $67 million was needed for the water industry, as only 47% of the population is supplied with piped water.
Both sectors are under the control of Empresa de Água e Electricidade, which consistently generates financial losses, so the government is looking to donor support to provide the necessary investment. Macauhub reported that the company generated just $11.6 million in power sector revenue in 2016, while its expenditure stood at $24.9 million.
Chinese investment
The government hopes that Chinese interests will finance the development of infrastructure and tourism projects, following São Tomé's decision to recognise China rather than Taiwan in 2016. After a meeting with the then Prime Minister Patrice Trovoada in August, CEO David Chow Kam Fai announced that Macau Legend Development is considering investing in tourist and transport projects in São Tomé and Príncipe, including the airport upgrade and port development.
Macau Legend Development is already investing in tourist projects on Santiago and Ilhéu de Santa Maria in Cabo Verde.
In April 2018, the Macao Government Tourism Office (MGTO) signed a memorandum of understanding with the government of São Tomé and Príncipe on cooperation in the tourist sector, which is most likely to take the form of support from Macao for the African nation. MGTO has already begun to provide two week training courses for those employed in the São Toméan tourism industry. It follows similar deals concluded between the MGTO and other Portuguese-speaking countries. Under the agreement, the two sides agreed to:
exchange information on the formulation, definition and implementation of policies on the tourism sector;
share experience regarding the planning, management and certification of tourism activities; develop collaborative relations and partnerships between small and medium-sized tourism enterprises from both sides; assist the tourism sector, travel agencies and hotels in organizing promotional activities; exchange information on tourist market trends as well as other technical and statistical data; assist in establishing an incentive system for the promotion of the tourism industry; share tourism promotion primarily through research on the image of both destinations; promotional activities; participation in travel fairs; and business forums, as well as other related activities; cooperate on the training and skills development of technical professionals in the above fields.
Following a visit to the country in January, China's Foreign Minister Wang Yi said that his government would consider investing in a planned deepwater port and other infrastructure projects once economic feasibility studies had been completed. He also said that groups of Chinese tourists had begun visiting the country; something that São Tomé had suggested was likely once it recognised China rather than Taiwan.
Speaking last year, the Minister of Foreign Affairs and Communities, Urbino Botelho, suggested that Chinese visitors would inject more dynamism into tourist sector development.
In August, the Chinese government announced that it would donate 40 taxis for use on São Tomé, while Chinese firm Top International has begun building a headquarters for taxi services on the island. One month later, Beijing agreed a more substantial donation – a $29 million grant, part of which will be used to upgrade the road network. Piece-by-piece, the infrastructure needed to serve the tourist industry is being improved but growth is likely to be steady rather than spectacular.
Other articles
China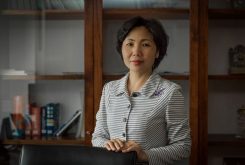 18 March 2022
China introduces new agricultural techniques in São Tomé and Príncipe
Portugal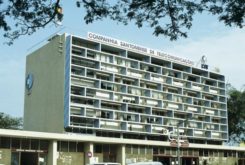 22 February 2022
São Tomé e Príncipe´s telecom company acquired by Portugal´s Visabeira