The Coral Sul FLNG, being finalized by Samsung in South Korea, is set to become the world's first ultra-deepwater FLNG and the first LNG producer in Mozambique, in a project involving China National Petroleum Corporation.
"Coral Sul – a landmark project for the industry – will project Mozambique onto the global LNG stage, paving the way to a transformational change of the Country through the development of gas resources, one of the most effective solutions to ensure a just energy transition", energy company Eni said in a statement.
Claudio Descalzi, Eni´s CEO, met last week with Filipe Nyusi, President of Mozambique, and updated him on the Eni-led Coral Sul Project, which will put in production the country's gas resources.
Samsung Nears Conclusion of Mozambique Gas Facility Construction
Eni is the operator of the Coral Sul Project on behalf of the Area 4 partners, namely Mozambique Rovuma Venture (MRV, an incorporated joint venture owned by Eni, ExxonMobil, and China National Petroleum Corporation), Galp, KOGAS and Empresa Nacional de Hidrocarbonetos E.P.
Eni has recently said that the expected production start-up at the Coral FLNG project is in the second half of 2022.  According to Eni, the Coral-Sul FLNG is the world's first newly-built deepwater floating liquefaction plant.
With a capacity of 3.4 million tons of liquefied gas per year, the FLNG unit will be located offshore Mozambique and used to produce gas from Coral offshore gas field in Area 4 of the Rovuma Basin. The project is based on six ultra-deepwater wells in the Coral Field, at a water depth of around 2,000 meters. The Coral field has approximately 16 trillion cubic feet of gas in place.
Other articles
China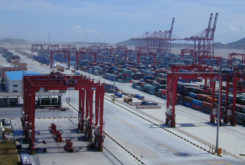 04 August 2022
China eliminates customs duties for 98% of products imported from 16 developing countries, including Mozambique
China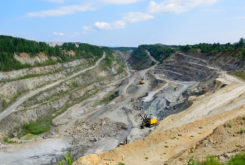 22 July 2022
China's COVID-19 lockdowns boost demand for Mozambique graphite, Syrah says