Brazilian state-run oil company Petrobras received offers from three consortia, including one led by Samsung and another by Daewoo, to build the company's first in-house platforms in more than seven years.
In a release, Petroleo Brasileiro SA, as the company is formally known, said it had received offers from consortia led by Samsung Heavy Industries Co, Daewoo Heavy Industries & Machinery Ltd and Keppel Corporation Ltd.
The platforms, named P-78 and P-79, are floating production storage and offloading units, massive ships with deep-water drilling equipment, known as FPSOs.
The company is reviewing the offers and hopes to make an official selection in the first half of 2021, it said.
Brazilian state-run oil company Petrobras produced 2.682 million barrels of oil equivalent per day in the fourth quarter, the company said in a Tuesday securities filing.
That represented a decrease of 9.1% from the third quarter and 11.3% from the same quarter a year before.
Samsung Heavy Industries shipyard is nearing the conclusion of the construction of the Coral-Sul FLNG facility, which will sail-away to Mozambique in 2021 to begin natural gas extraction in the north of the country.
Other articles
Brazil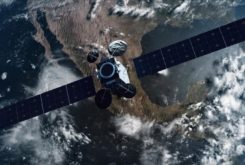 02 March 2021
India Successfully Launches Brazil´s First Independently Built Satellite
Brazil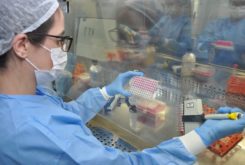 02 March 2021
Brazil to Produce 12.2 Million More Vaccines With Active Ingredients Sent by China