As LNG projects in the north of Mozambique progress, the government faces two major hurdles: financially, to find capital for its share of the investment needed to develop the Rovuma basin world-class natural gas reserves, which could top US$1 billion; militarily, to ensure safety in Cabo Delgado province from Islamist insurgents. In both instances, Russia has come to the rescue.
The investment in the Coral Sul FLNG (Area 4) floating platform is valued at around US$3 billion, of which nearly 40 per cent is to be directly funded by the shareholders and the remainder through a credit arrangement. The Mozambique state-owned oil company ENH (Empresa Nacional de Hidrocarbonetos) will also need to make sizeable investments in the other LNG project, Area 1.
Through ENH, the Mozambican state has a 10 per cent stake in Area 4 and a 15 per cent stake in Area 1. In order to finance ENH's participation in Area 1 Mozambique LNG, one of the proposals circulated during shareholder meetings in the last few months was the sale of part of the public oil company's stake (around 5%, which would bring its stake to the same level as it has on Area 4), according to sources connected to the projects. ENH's share of the investment is estimated at around US$300 million. But the government refused this option.
The investment estimated for Area 4 onshore is expected to be three times higher than that required for the floating platform, around US$10 billion. ENH, in an as-yet unconfirmed investment scenario, would thus need to find financing of around US$900 million. In total, investment to be made by the national oil company, at a time the country is under technical default on its debts, could reach US$1.2 billion.
In the FLNG platform, already under construction, the partners will cover the investment with equity, according to their holdings, and also with financing from a group of creditors composed of around 15 entities. In the part financed directly by the shareholders, each one mobilised funds for this purpose – except ENH, which has no equity or access to international credit on sustainable terms.
It is, thus, the Area 4 partners – namely Mozambique Rovuma Venture (a joint venture formed and owned by ExxonMobil, Eni and China's CNPC) with 70%, and Galp Energia and Kogas, each with a 10 per cent stake – that have been advancing the amount under ENH's responsibility, through credit.
This solution was not desired by the partners, given the need to resort to financing in the markets that was higher than the one initially defined, and is equally penalising the accounts of Mozambique and ENH, in particular in view of the interest rates charged. But, as ENH did not secure the financing of its participation, this was the only alternative left to move forward with the project.
In addition to the unfavourable market conditions demanded of Mozambique – the rating of international agencies for the country remains classified as "junk" – ENH's own financial situation is also considered an aggravating factor. ENH's subsidiaries (CMH, CMG, ENHL, PCD, MGC, ENH Kogás) are in technical bankruptcy and have been supported by the injection of public funds.
Tagging on the political agenda of President Filipe Nyusi, ENH has been seeking alternatives from Russian banks, according to the same gas sector sources. Russia's interests in Mozambique are on the rise in a number of areas – in particular security and gas, interconnected – and Rosneft, one of Russia's three largest publicly-owned oil companies, is already present in the gas market with participation in three licensed blocks, one in the Angoche Basin (A5-B) and two in the Zambezi Delta (Z5-C and Z5-D).
During Nyusi's official visit to Russia in August, Rosneft CEO Igor Sechin struck a deal with the Mozambican government through the National Petroleum Institute (INP) and ENH, defining an area of cooperation for enlargement of Rosneft's presence in the country.
The ambitions of Russian oil companies in Mozambique are part of a broader package that also includes Russian funding for ENH. Gazprom, which has been keen to get into gas exploration in Mozambique since Italy's Eni announced the discovery of offshore reserves, now appears as the immediate solution to ENH's funding problems by offering itself as a lender.
Gazprom's possible credit does not exhaust ENH's funding possibilities, and the question remains as to whether the Russian multinational will provide an amount capable of covering ENH's total needs in both areas. In all, the state-owned company is seeking more than US$2 billion to cover its commitments.
Simultaneously, the presence of Russian military equipment has been reported in the Cabo Delgado region. The involvement of Russian private military contractors on the ground, namely Wagner Group and Lobaye Invest, is confirmed by security sector sources; officially, the Kremlin denies the presence of Russian troops. The Mozambican Ministry of Defence has confirmed an offensive on the ground against the insurgents and claimed multiple enemy casualties.
Previously reported on the ground was the presence of Lancaster 6 Group, controlled by Hong-Kong based Frontier Service Group (FSG), which has China's CITIC Group as its main shareholder and Blackwater USA (now Academi) founder Erik Prince as its mastermind. Another private military contractor in contact with the Mozambican government has been Specialized Tasks, Training, Equipment and Protection International (STTEP), headed by former CEO and founder of Executive Outcomes Eeben Barlow, according to our sources.
Mozambique is already included in current risk warnings issued by entities such as Crisis Group, as well as consular warnings from most countries with diplomatic representation in Maputo. Security issues not only create technical difficulties for work on the ground to progress, but also tend to make banks demand higher interest rates for financing, because of increased investment risk.
Other articles
Angola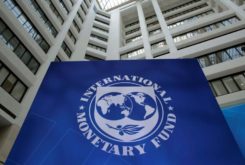 30 June 2020
IMF Forecasts Recession in All Portuguese-Speaking Countries Except Mozambique
Mozambique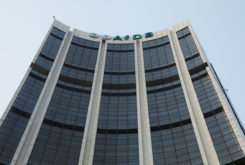 26 June 2020
Mozambique and São Tomé e Príncipe get African Development Fund Grants