Cochan Holdings, an investment vehicle founded by influential Angolan General Leopoldino do Nascimento ('General Dino'), is leaving the capital of Singapore-based oil trading company Puma Energy Holdings Pte Ltd.
According to a 2 March release from Puma Energy, under the shareholding restructuring transaction agreed by the company's shareholders, Trafigura will buy more than 10% of Cochan Holdings' shares in Puma Energy.
Puma Energy will then re-purchase the shares, "funded by a subordinated shareholder loan from Trafigura with an initial tenor of seven years."
With this operation, Cochan will no longer be a significant shareholder, reducing its previous shareholding (15%) to less than 5%, "in line with Puma Energy's previous guidance."
Formed in 1997, Puma Energy has since expanded its activities worldwide, and currently has a global network of over 3,000 retail service stations. Headquartered in Singapore, it has regional hubs in Johannesburg (South Africa), San Juan (Puerto Rico), Brisbane (Australia) and Tallinn (Estonia) and is active in 47 countries.
Puma Energy's global integrated asset base includes 84 primary terminals and its core activities in the midstream sector include the supply, storage and transportation of petroleum products. The company's downstream activities include the distribution, retail sales and wholesale of a wide range of refined products.
Puma Energy entered Angola in 2004 as a partner for Sonangol, Angola's national oil company, and currently operates four businesses in the country: Pumangol Retail (petrol station network); Pumangol B2B (direct seller of fuels to the industry); Pumangol Bunkering (bunkering of vessels); and AngoBetumens (bitumen storage and distribution).
In 2015, it opened one of the world's largest conventional buoy mooring systems (CBM) in Luanda Bay, Angola, serving as a strategic mooring point for Africa and allowing a wide range of carriers to berth while loading or offloading oil products.
Until 2017, refined fuels consumed in Angola were largely imported from African countries and transactions were virtually monopolised by the DT Group, the main holder of which is DTS Group, a joint venture of Cochan and Trafigura.
In 2018, Sonangol awarded Total (Totsa) the contract to supply gasoline and Glencore the one for diesel.
The bid was highly disputed between the major global oil trading companies, including Trafigura and Vitol, both of which had previously been major players in the country's oil and gas industry.
The use of refined fuel imports is justified by the argument that the production capacity of the country's only refinery, installed in Luanda in 1955, is insufficient and costly. Last October, however, ENI signed a deal with Sonangol to install equipment to quadruple gasoline output at the refinery by 2021. The two companies operate the refinery through a joint venture.
Photo of Puma Energy | © Africa Inc. Mag
Other articles
Angola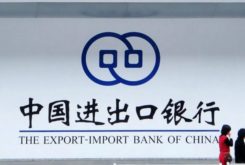 28 June 2022
Angola's debt to China drops to USD 21.4 billion