Five Portuguese wine regions and one fruit type are part of the newly signed EU-China a bilateral agreement to protect 100 European Geographical Indications (GIs) in China and 100 Chinese GIs in the European Union against usurpation and imitation.
First concluded at the end of 2019, the agreement "should bring reciprocal trade benefits as well as introducing consumers to guaranteed, quality products on both sides", according to a EU Statement.
"It reflects the commitment of the EU and China to deliver on their commitment taken at previous EU-China Summits and to adhere to international rules as a basis for trade relations", it adds.
The list of 100 European products includes from Portugal 5 wine types – Alentejo, Dão, Douro, Porto and Vinho Verde – and the Rocha pear fruit.
Also part of the EU list of GIs to be protected in China are products such as Champagne, Feta, Irish whiskey, Polska Wódka, Prosciutto di Parma and Queso Manchego.
Among the Chinese GI products, the list includes for example Pixian Dou Ban (Pixian Bean Paste), Anji Bai Cha (Anji White Tea), Panjin Da Mi (Panjin rice) and Anqiu Da Jiang (Anqiu Ginger).
At the signing, EU Agriculture and rural development Commissioner Janusz Wojciechowski said that the agreement getting one step closer to its entry into force, reflects the EUs "commitment to work closely with our global trading partners such as China".
In 2019, China was the third destination for EU agri-food products, reaching EUR 14.5 billion, while it is also the second destination of EU exports of products protected as Geographical Indications, accounting for 9% by value, including wines, agri-food products and spirit drinks.
Following the signature of the agreement and the European Parliament consent, it will officially be adopted by the Council. The agreement is expected to enter into force at the beginning of 2021.
Within four years after its entry into force, the scope of the agreement will expand to cover additional 175 GI names from both sides. These names will have to follow the same approval procedure as the 100 names already covered by the agreement (i.e. assessment and publication for comments).
EU-China cooperation on this matter started in 2006 and resulted in the protection of 10 Geographical Indication names on both sides in 2012.
The document was approved by the European Council in July.
Photo: Esporão wine estate, Portugal
Other articles
Cabo Verde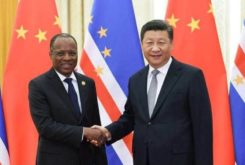 25 January 2021
Cabo Verde Wants Chinese Support to Develop Health Tourism
China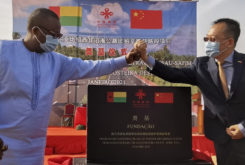 25 January 2021
China-Financed Highway in Bissau to be Completed in 2023