The Mondego Mobility System (SMM), in the Portuguese city of Coimbra, will receive its first Chinese-made bus in February 2024, according to the company.
Initially scheduled for December 2023, the delivery of the prototype was delayed due to the option of installing the factory optical steering system. After the arrival of the bus, the integration test phase in the SMM will begin, the company said in a statement.
The articulated, electric buses, 18 meters long, and the battery charging system were awarded by MM to the company Energia Fundamental – Mobilidade Elétrica Lda., corresponding to an investment of EUR 40.5 million and a charge of EUR 12.7 million, relating to the maintenance services during the 15 years of service life of the vehicles, respectively.
Portugal becomes first EU country to purchase made-in-China metro train
The planned fleet for the start of the operation comprises 35 buses, and there is still an option to purchase a maximum of 5 additional buses that can be subsequently exercised by the MM.
Metro Mondego awarded in mid-2022 to Energia Fundamental the supply of 40 electric articulated buses for the Mondego Mobility System, for EUR 32.9 million.
Other articles
China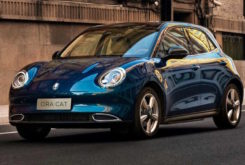 30 November 2023
Great Wall Motor Eyes Portugal in European Expansion
Brazil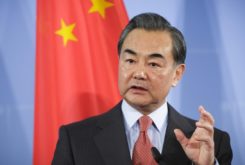 30 November 2023
Chinese Foreign Minister Calls for Lifting China-Brazil Ties to New Level