The first of the 18-set metro trains made by Chinese company CRRC Tangshan was delivered to the Porto Metro company of Portugal.
The train meets expectations of the public passengers of top quality, more security to advance more people to use the public transports, Portuguese Minister of Environment and Climate Action Duarte Cordeiro (pictured above) told the press.
"It is an example of a train that is adapted to Porto Metro's assessments among passengers and workers," said Cordeiro, quoted by Xinhua.
First train for Porto metro project rolls off production line in China 
"This vehicle is the prototype and serves as a reference," said Tiago Braga, president of the Porto Metro company.
The first train will start its service in May, after several trials and tests, and all the trains will be delivered by the end of September.
Chinese Ambassador to Portugal Zhao Bentang told Xinhua that the delivery of the metro trains made by CRRC Tangshan is an example that shows the strategic partnership between China and Portugal and the potential of the higher-level cooperation between the two countries.
Portugal is the first European Union country to purchase made-in-China metro trains.
Tan Mu, general manager of CRRC Tangshan, said that the new-generation metro train, jointly designed by CRRC Tangshan and Porto Metro company, adopts digital technology and has the characteristics of light weight, low energy consumption and more digital intelligent, in accordance with the European standards.
The new metro trains have a maximum circulation speed of 80 km/h and capacity for 244 passengers, of which 64 are seated. With these new carriages, the Porto metro network will have 120 vehicles.
Other articles
China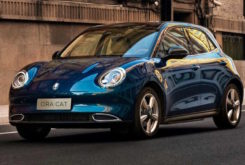 30 November 2023
Great Wall Motor Eyes Portugal in European Expansion
Brazil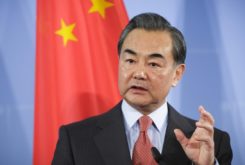 30 November 2023
Chinese Foreign Minister Calls for Lifting China-Brazil Ties to New Level