Portugal´s Sines port could become a European "hub" for Brazilian agribusiness, according to government officials from the two countries.
The Administration of the Ports of Sines and the Algarve (APS) held an 'online' seminar with more than 100 officials, including Eurico Brilhante Dias, Portugal´s Secretary of State for Internationalization, and Tereza Cristina Brazil´s Minister of State, Agriculture, Livestock and Supply.
"Government officials from Portugal and Brazil committed to promoting Sines as a European hub for distribution and transfer to Brazilian agribusiness", according to APS.
APS president, José Luís Cacho, presented the port services offered to this sector, both with regard to bulk cargo (such as soy or corn), as well as containerized cargo (including refrigerated), with a weekly connection between Sines and Brazilian ports.
The executive president of aicep Global Parques, Filipe Costa, the entity that manages the Industrial and Logistics Zone of Sines, "reinforced the available capacity to accommodate the installation of agri-food projects in areas very close to the port, with the objective of adding value to the handled load", APS adds.
The bid for the construction of the new Vasco da Gama terminal at Portugal´s Port of Sines has been delayed until April 2021, according to the administration. The c. EUR 600 million project, which the Government of Portugal wants to include in China´s Belt and Road initiative, is expected to have bids from major international companies, including from China.
Portugal Invites Japanese Companies to Bid for New Terminal at Port of Sines
Other articles
Brazil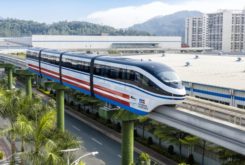 12 April 2021
China´s BYD Presents Brazil´s Bahia SkyRail
Brazil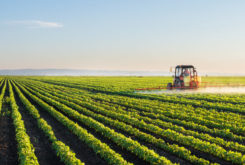 12 April 2021
Chinese Demand Fuels Brazil Record Harvest