Portugal's Association of Real Estate Developers and Investors (APPII) says the end of the 'Golden Visa' program in the country's two main cities, Lisbon and Porto, will hurt foreign investment and is willing to work with the Government on 'modernizing' the scheme.
Following last week's approval by the Government of the diploma banning residence permits for investment ('Golden Visa') in the Metropolitan Areas of Lisbon and Porto and throughout the coast, APPII said the program has been a 'very direct way of financing economic activity in Portugal, supporting and enabling the rehabilitation of the city center of Lisbon and Porto.'
"This is not the right time to introduce this change, which is making it difficult to recover from the social and economic crisis that our country is experiencing because of the Covid-19 Pandemic", APPII says.
It adds that the change 'aggravates the perception of legislative and fiscal instability that greatly affects Portugal's credibility with foreign investors' and proposes a two-year transitional period (2021 and 2022) 'for people and companies living on this program to be able to readjust their activities'.
"APPII, as an entity that represents real estate investors, national and foreign operating in Portugal, wants to be part of the solution and not of the problem. As such, it is available to work with the Government and other partners, in a new solution, which takes advantage of the learning made with the current program, and which allows the launch of a modern program, which finds a balanced solution for all parties and which captivate foreign investment to our country," it adds.
In recent years, real estate investment has intensified in the Portuguese market, and in 2019 real it amounted to EUR 30 billion, which represents 15% of GDP, APPI underlines.
According to the Government, the new revised regime comes into force on July 1, 2021, with a transitional regime until 2022. The revision of residence permits already granted is not included.
In more than seven years – the ARI program was launched in October 2012 – the accumulated investment until last July totaled 5.4 billion euros, with the acquisition of real estate totaling 4.9 billion euros. By nationality, China leads the way in granting visas (4,652), followed by Brazil (956), Turkey (433), South Africa (370) and Russia (340).
Photo: Lisbon, Portugal
Other articles
Portugal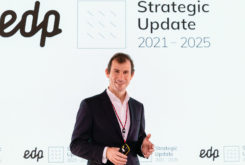 18 January 2022
EDP Renováveis wins bid to develop new offshore wind project in Scotland
Brazil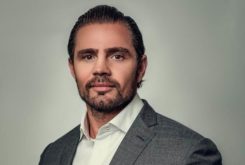 18 January 2022
Banco Master to make Portugal's BNI Europa the 'bank of Brazilians in Europe'