Portugal´s Galp Energia is adding up to 180,000 barrels of oil and six million cubic metres of natural gas to its daily production in Brazil.
The production increase is due to the start of production of FPSO Carioca, in the Sépia field, which Galp says is "the largest operating unit in the Santos Basin",  in Brazil´s pre-salt area, assigned to Modec and that will contribute "to Galp's expected growth in production".
The FPSO Carioca is located approximately 200 km off the coast of the state of Rio de Janeiro, at a water depth of 2,200 meters, according to the company.
Portugal's Galp Energia in USD 8 Billion Oil Project in Brazil
"The project foresees the connection of seven producers and four injector wells. The offloading of the oil production will be carried out by shuttle tankers, while the gas production will be exported through the pre-salt gas pipelines", Galp adds.
China's dependence on Middle Eastern crude rose in June despite the total crude inflow volume slumping 24.5% to 9.81 million b/d from the record high of 12.99 million b/d a year before, official data showed. In comparison, South America's market share fell to 9% in June from 12% in the same month of last year due to a 53% drop in supply from Brazil, which is a favor supply region for small-scale independent refineries.
Other articles
Brazil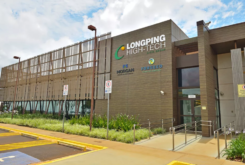 19 May 2022
Chinese seed company LongPing High-Tech investing USD 100 million to grow in Brazil