Transport of medical equipment from Wenzhou and Changsha, China, to Angola is being ensured by EuroAtlantic airways (EAA) from Portugal, at the service of Angola´s Bestfly. Irregularities in a first flight between China and Angola operated by Ethiopian Airlines led the Government to look for alternatives in supplies during the Coronavirus pandemic.
According to EuroAtlantic, its Boeing B767-300ER will make three flights between China and Angola, "transporting valuable health cargo to Luanda from Wenzhou Longwan International Airport (WZN)", which serves Wenzhou in the south of Zhejiang Province, and Changsha Hunan International Airport (CSX), in Changsha, Hunan Province.
"The arrival of the Portuguese plane to Wenzhou on the southern coast of China, the birthplace of Chinese private export industry, has gained the attention of the media and social networks", the airline says.
EuroAtlantic flights are being carried out at the service of BestFly, an Angolan counterpart, the market leader in assisting airlines and the oil and gas industry, having as final destination Luanda's 4 de Fevereiro International Airport (LAD).
The Government of Angola last week dispensed the services of Ethiopian Airlines, initially hired to transport the medical cargo, and made a deal with Angola´s TAAG. TAAG´s first flight from China landed on Sunday, 17 May, in Luanda with 30 tons of different materials for biosafety and other means of preventing and fighting the pandemic.
The unilateral termination of the contract with Ethiopian Airlines was due to the fact that the company was used "by private entities outside the contract, to bring other means", said at the time, the Commission Multisectoral for the Prevention and Combat of Covid-19.
This body did not reveal the identity of the figures involved in the "scheme", but the Angolan press says the President of the Republic ordered an investigation to be carried out to assess whether the commission was involved in the deal or not. João Lourenço not only ordered the suspension of the contract with Ethiopian Airlines and its replacement by the national company, but also ordered the confiscation of goods transported at zero cost.
Photo: Arrival of EuroAtlantic flight at Wenzhou Longwan International Airport
Other articles
Angola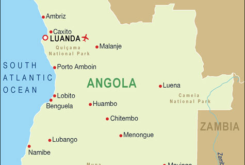 26 February 2021
Angola Gets USD 417 million to Boost Electricity Access
Angola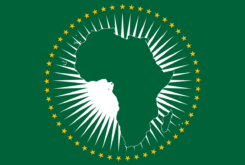 22 February 2021
African Union Setting Up Infrastructure Fund as Alternative to China