The Government of Portugal is excluding the country´s two major cities, Lisbon and Porto, from its "Golden Visa" scheme, which has attracted nearly 5.000 Chinese applicants.
According to Jornal de Negócios, which cites an unidentified Government source, the Socialist Party executive has decided to comply with requests from supporting partners, the Left Bloc and the Communist Party, to change the "Golden Visa" scheme, in negotiations for the 2021 Budget.
The measure was planned in the State Budget for 2020 in the form of legislative authorisation, was postponed because of the pandemic, but is now to come into force.
The legislation should be ready by the end of the year, so that foreigners who wish to acquire a residence permit by investing in real estate will have to do so outside the two major cities. Visas will only be granted to those who invest in inland regions.
In more than seven years – the ARI program was launched in October 2012 – the accumulated investment until last July totaled 5.4 billion euros, with the acquisition of real estate totaling 4.9 billion euros. By nationality, China leads the way in granting visas (4,652), followed by Brazil (956), Turkey (433), South Africa (370) and Russia (340).
Photo: Lisbon, Portugal
Other articles
China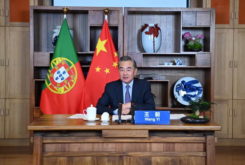 27 July 2021
China Willing to Expand Projects With Portugal in Energy, Finance and Infrastructure
China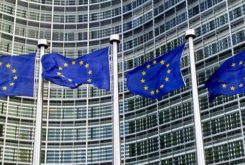 20 July 2021
EU Plans Connectivity Initiative in Response to China´s BRI