All Portuguese-speaking economies are expected to recover this year, including the two largest, Portugal and Brazil, according to the United Nations Department for Economic and Social Affairs (UNDESA).
Brazil, South America´s largest economy, will grow 3.2% this year and 2.2% in 2022, after a GDP fall of -5.3% last year, the UN agency estimates.
"Further moderate gains are expected for 2021, which should support the recovery in major commodity exporters. Brazil, Chile and Peru appear to be best positioned to gain from a continued rebound in China", the report states.
According to UNDESA, Portugal will recover from a steep fall of -9.1% and grow 4.8% this year and 2.9% in 2022.
The report underlines the uncertainty surrounding the forecasts, due to the possibility of further containment measures being taken to prevent the spread of the covid-19 pandemic.
In Asia, Timor-Leste will also recover, from a fall of 6.5% last year to a growth of 3% this year and 3.5% in the next.
Among the African Portuguese-speaking countries, São Tomé and Príncipe will grow the fastest, at a rate of 4.7% this year, followed by Cabo Verde, with a 3.4% growth, in the wake of an historic -8.4% drop last year, and Guinea-Bissau (2.6%).
Mozambique is expected to grow 2.3% this year and 3% in 2022, following a -1.3% drop in GDP last year.
After five years of negative economic growth, Angola is expected to come out of the recession this year, growing 1.2%, an estimate significantly above the forecast of the Government.
Other articles
Angola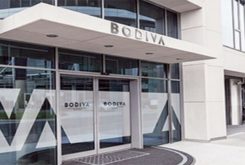 10 March 2023
Stock trading on Angolan stock exchange BODIVA "modest" after two bank IPOs
Angola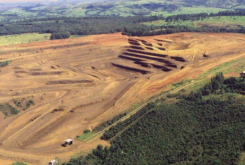 07 March 2023
Legal Update/Angola: Mining sector foreign exchange regime