Petrobras entered into agreements with major Chinese energy companies for partnerships in Brazil, China and other countries, such as Bolivia and Suriname, according to the president of the Brazilian State oil company.
Petrobras president Jean Paul Prates was on a week-long mission in China and closed agreements aiming at oil exploration and production, energy transition, refining, petrochemicals, renewable energy, hydrogen, fertilizer, ammonia and carbon capture.
"Our mission in China continues to bring excellent fruits to Petrobras and Brazil (…) We signed four memos of understanding with China Energy, Sinopec, CNOOC and Citic Construction, China's main oil and energy groups", Prates said on social networks.
Relations between Brazil and China in the energy sector expand
The agreements were signed in Beijing, between August 28 and 30, during the company's strategic mission to the country, Prates added, and aim at prospecting new joint business opportunities.
The memos were signed at the headquarters of China Energy, Sinopec, CNOOC and Citic Construction, with the presence of the main executives of each of the groups, along with Brazil's ambassador in Beijing, Marcos Galvão.
The four agreements, said Prates, reinforce Petrobras' "direction to strengthen trade relationships with Chinese companies, continuing initiatives by the company's new management in Brazil and President Lula's technical mission in April".
Other articles
Brazil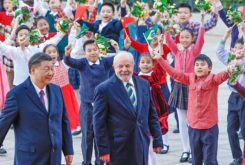 26 September 2023
China To Deepen Practical Cooperation With Brazil in All Areas
Brazil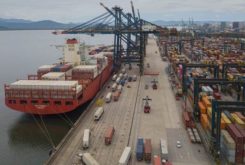 19 September 2023
China Fuels Record Brazilian Agricultural Exports