More than 8,000 China-Europe freight train trips were handled in the first eight months of 2021 in the two major rail ports in northwest China's Xinjiang Uygur Autonomous Region.
According to local railway authorities, quoted by Xinhua, Alataw Pass rail port reported a 28.4-percent growth of the trips during the period, while Khorgos Port registered a nearly 40-percent increase of China-Europe freight train trips compared to the prior year.
During the period, the trains transported about 3.1 million tonnes of cargo through the Alataw Pass, up by 47.9 percent. Over 6 million tonnes of cargo were transported via the Horgos Port, up by 50.9 percent, year on year.
At present, 22 routes pass through the Alataw Pass, connecting more than 20 countries, including Germany, Poland, Belgium, and Russia, with the transportation of more than 200 types of goods. Meanwhile, the Horgos Port has, so far, launched 36 China-Europe freight train routes, linking about 18 countries.
China-Europe rail volumes have been booming amid challenged air and ocean freight markets, clocking a massive 52% increase in first-half volumes, to 707,000 teu. Last month, there were 1,352 silk road trains, according to China Railway, up 8% year on year.
According to Geodis, Covid cases in China's Xinjiang province have caused congestion at the Alashakou border crossing into Kazakhstan, with nearly 50 trains in a queue late last week.
"For cross-border trucking through Alashankou, the Khorgos and Buktu borders in Xinjiang province are closed until further notice," the forwarder added.
Europe-Bound Freight Trains Passing China's Largest Land Port Rise 60.4 percent
Chengdu-based New Silk Road Intermodal (NSR) said the Kazakhstan delays had been building through August, including at the Khorgos border crossing, caused by Covid disruption and an "explosive" uptick in volumes.
"Trains planned to depart in August will be delayed to September, occupying next month's slots. It is estimated that 30% of capacity will be cut for China-Europe blocktrains," NSR said.
And, noting the hamstrung ocean freight market and upcoming Golden Week holiday in China, NSR said rail freight space next month would be "super" tight, due to the reduced capacity and surging demand.
Other articles
China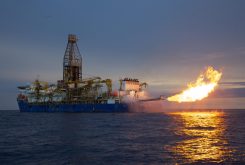 26 November 2021
Chinese Financing Could Replace Western One for Mozambique LNG Projects
China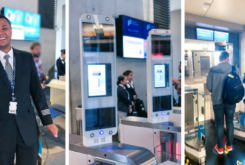 26 November 2021
Portuguese Biometrics Company Vision-Box Picks Malaysia for Southeast Asia Hub