Two portuguese private equities have become the main shareholders at Chinese manufacturer Suizhong Minghui Industrial Technology, through the acquisition of an italian company.
Entrepreneur Carlos Moreira da Silva and the Silva Domingues family, who control the glass mill BA Glass and two years ago bought the food group Cerealis, have just closed the joint acquisition of 100% of the Italian industrial group Vetrerie Riunite (VR), according to the Portuguese press.
VR claims the world leader in the manufacture of glass doors for washing and drying machines, and also produces molds for pressed glass and plastic injection, especially for the automotive lighting sector. The group founded in 1968 employs a total of 900 workers and sells to 42 countries.
China´s XCMG and Portugal´s Martifer Partner in New Energy Equipment
VR´s acquisition was made through Teak Capital, personal holding of Carlos Moreira da Silva, and by Tangor Capital, the Silva Domingues family. The deal, concluded for an amount not disclosed by the parties, was settled with the private equity company Sun European Partners, which had invested in the transalpine group in 2019.
Since 2021, VR owns 70% of the Chinese manufacturer Suizhong Minghui Industrial Technology, based in Huludao (Liaoning province), equipped with six furnaces and 12 production lines that occupy an area of more than 43 thousand square meters and which annually produce another eight million pieces of pressed glass.
"We advanced to this acquisition because it is an industrial company, which is what we like most and we have more knowledge, on the one hand. On the other hand, it is a niche product, but with a global market share position of more than 50%. It seems to us that, with the investment you recently made in China, it can have a significant growth", explained to ECO the director of Teak Capital, Carlos Moreira da Silva, placing the turnover of the acquired company "between 100 and 200 million euros".
Kinlong Hardware Products Relocating Operations in Portugal to Industrial Hub
Moreira da Silva's holding group aggregates more than 40 investments in the industrial, financial, real estate, education, health and private equity sectors. The most recent was the purchase of 50% of the historic Quinta do Vallado, wine producer in the Douro. In the industrial portfolio, in addition to BA Glass and Ceralis, it has since November 2021 a minority stake in Sonae Industry.
The businessman emphasizes that he is "aligned" with the management of the VR group, led by Davide Vassena, who will remain in office. Carlos Moreira da Silva tells ECO that "the opportunity came up a long time ago, even before the energy crisis". "During the energy crisis [the operation] was suspended. And we were contacted again, we analyzed and we thought it was a good opportunity", completed. The focus will be "mainly on growth in Asia and on product innovation to maintain global leadership."
"We are confident that our experience and resources will contribute significantly to the development of the VR Group. We want to push [this business] to new levels of success." Rita Domingues, CEO of Tangor Capital
Other articles
China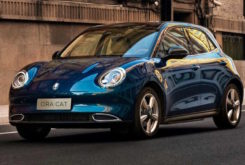 30 November 2023
Great Wall Motor Eyes Portugal in European Expansion
Brazil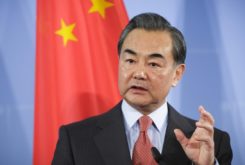 30 November 2023
Chinese Foreign Minister Calls for Lifting China-Brazil Ties to New Level