XCMG Machinery has signed a cooperation deal with Martifer, leader in construction and in the new energy sectors in Portugal, aimed at expanding new energy equipment in the Portuguese market.
The signing ceremony of the Memorandum of Cooperation was attended by Zhao Bentang, Chinese Ambassador to Portugal; Liu Jiansen, Vice President of XCMG and General Manager of XCMG Import and Export Co., Ltd.; and Jorge Martins, CEO of Martifer.
"Martifer is a renowned company in the metallic construction and renewable energy industries in Portugal, and our cooperation will integrate more XCMG green, sustainable and highly efficient energy products into the Portuguese market, as well as consolidate local economic development," said Liu.
China´s XCMG and Sany supply Brazilian mining groups Vale and CSN
"XCMG will fully follow the path of international and sustainable development and will take the lead in reducing carbon and promoting a roadmap towards carbon neutrality", the Vice President of XCMG added.
Martins stated that XCMG, as the world's leading manufacturer of construction machinery, is widely acclaimed in Europe, and XCMG's framework and development network in Europe demonstrated the company's confidence and commitment to promoting global green development.
Zhao stressed that the success of XCMG's cooperation with Martifer represents an additional milestone in the collaborative efforts between China and Portugal for the implementation of the New Silk Road and business bilateral cooperation, with a profound relevance in the promotion of economic and commercial relations.
XCMG Group´s Bank in Brazil Aims to Support Chinese Businesses
XCMG has radically expanded its network in the European market over the last few years. At the last 69th National Agriculture Fair Feira do Ribatejo in Portugal ("FNA23"), XCMG presented seven customized excavators: the XE18E, XE19E, XE20E, XE27E, XE35E, XE55E and XE80E, which comply with Euro 5 emission standards and CE certification requirements.
The excavators were all sold on the opening day of the fair, and XCMG also received several purchase intentions for its new products, with innovative technologies and superior quality, according to the company.
Other articles
Angola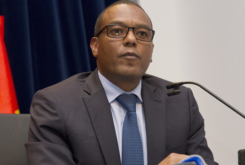 28 September 2023
Angola-China Mutual Investment Protection Agreement Ready for Signature
China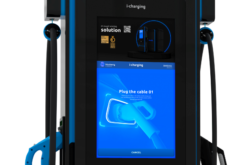 26 September 2023
Chinese EV Company U Power to Build Charging and Battery Replacement Stations in Portugal