XCMG Brasil Group launched on 01 July its banking operations in Brazil, which will support its own business and that of other Chinese companies in the South American country, according to one its top executives.
Way Chien, XCMG Brasil legal manager, told Brazilian newspaper Folha that BRL 100 million (USD 19 million) was invested in the group´s financial institution, which will focus on industry and supporting the group´s suppliers and distributors, and Chinese companies in general.
If financial recources are sufficient, a broader presence in the market by the bank will also be considered in the future by the group, which is one of Brazil´s main producers of heavy machinery.
"XCMG bank was created to finance industrial operations, but we see that we can be more than that. Our president is the chief of the Chinese Companies Association in Brazil, which reinforces our relations with those companies", Chien told Folha.
According to the executive, the bank has already been sought by industrial companies and received credit requests, which are under analysis.
For the first year of activity, the group maintains its estimations prior to the economic downturn: between BRL 400-500 million (USD 75-94 million) in credit operations. Break even is still planned for the third year of activity.
The bank´s headquarters will be in Pouso Alegre, Minas Gerais state, where the group´s headquarters are located.
"A lot of companies are complaining that financial resources are not enough. So, in spite of the crisis and the difficulties Brazil is facing, we believe that there are opportunities that can be exploited", Chien added.
"If Brazil had a more stable and solid political setting, Brazil would have a much higher growth. But we work with the most conservative framework for changes in this unstable setting", the XCMG Brazil executive added.
Photo: Way Chien (Folha)
Other articles
Brazil
21 September 2020
China Offers Brazil "New Highland" of Scientific and Innovation Cooperation, Including 5G
Angola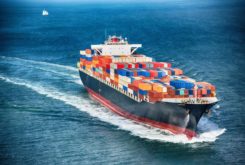 15 September 2020
Chinese Merchandise Trade With Brazil Steady in First Semester