Mozambique's new Chinese-owned cement plant is expected to allow the country a reduction in imports worth USD 54 million yearly.
The new cement and clinker factory, "Mozambique Dugongo Cimentos", was inaugurated this week by Mozambican President Filipe Nyusi (pictured above, right), who underlined its contribution to the increase of cement supply in the national market and the reduction of clinker imports.
A joint venture with capital from China and Mozambique,  with a total investment of USD 330 million, the factory is located in the district of Matutuine in Maputo province.
New Chinese-built USD 330 million Cement Plant Starts up in Mozambique
"The production of 5,000 tons of clinker per day and 2 million tons of cement per year will increase supply in the national market," said Nyusi.
The president added that the factory will contribute to containing price inflation and saving the costs of infrastructure construction, while creating jobs for 600 workers.
"The enterprise emerges as a result of the priorities of the Government's Five-Year Program 2020-2024, for the industry sector that aims to boost economic growth, productivity and job creation," according to a statement issued from the Presidency.
With the start of operation of the new cement factory, Mozambique now has 16 such plants across the country.
Other articles
China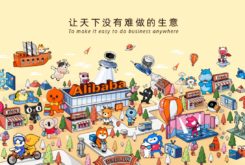 27 October 2021
Alibaba Opens to Portuguese Agrifood Companies
Brazil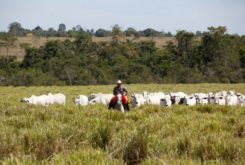 26 October 2021
Chinese Chancellor Says Brazilian Beef Import Ban To Be 'Resolved Quickly'