The new Chinese-built cement production plant in Matutuíne district, Mozambique's Maputo province, began tests this week and will start production in February.
Operations at Dugong Cimentos (Sinoma MDC), on a test basis, had initially been scheduled for November, but due to the inability of Chinese technicians responsible for assembling key parts of the plant to fly into the country, the work was rescheduled for December.
Deputy director-general Isaac Sa told Noticias said that the test phase will last for one-and-a-half months, with the official start of production scheduled for February.
"During this period, we were able to obtain the documents that allowed our (Chinese) technicians to arrive and remain in Mozambique, in order to be able to assemble the parts for the start of tests that we had planned," Isaac Sa said, adding that the general work was now complete.
The arrival of Chinese technicians allowed the conclusion of work on the power plant and the assembly of the furnaces.
In the test phase, the factory will produce 2,000 tons of cement per day, rising in the next three to six months to maximum installed capacity of 5,000 tons per day.
The entry into operation of the new cement plant is seen, both by the local community and the government, as an opportunity to increase the cement supply and combat rising prices in the market.
The plant has a production capacity of 1.8 million tons per year, employing 500 workers, of whom 400 will be Mozambicans.
The factory involves a Chinese investment of 330 million US dollars.
Other articles
Angola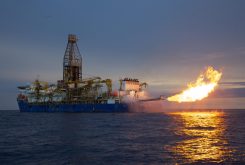 27 July 2021
China's Reliance on Brazilian and Angolan Crude Drops
China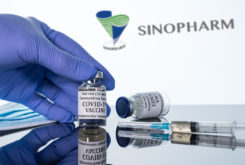 27 July 2021
Mozambique to Host Major trial of Sinopharm Covid-19 Vaccine