The new Chinese ambassador to Cabo Verde, Xu Jie, says bilateral relations have been developing "at a good pace".
Xu presented last week to the President of the African country, José Maria Neves (pictured above), the letters accrediting him as the new top representative of China in Cabo Verde.
The diplomat said that the friendship between China and Cabo Verde has gained "vigor" over time and that relations have been developing "at a good pace".
Cabo Verde Minister of Health to take over Embassy in Beijing
"Our cooperation and friendship is based on the principle of equal treatment, mutual respect and cooperation with significant gains", said the diplomat, stressing that this relationship does not only happen at a bilateral level, but also multilaterally for the satisfaction of both parties.
"I will make every effort, together with colleagues, to deepen these friendly relations, as well as increase and strengthen cooperation in various areas, in order to benefit both peoples", pointed out.
The Cabo Verde head of state also received credentials from the ambassadors of Japan, Izawa Osamu.
Also accredited were the diplomatic representatives of Algeria, United Arab Emirates, Ethiopia, and Greece.
With the exception of Chinese diplomatic representation, which has an embassy in the city of Praia, the other ambassadors have a fixed residence in Dakar, Senegal.
Other articles
Cabo Verde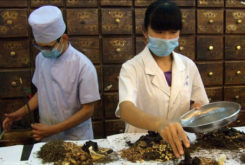 27 July 2022
Cabo Verde working with Macau Industrial Park to implement traditional Chinese medicine
Angola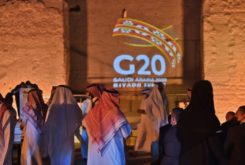 12 July 2022
African governments owe three times more debt to private lenders than China