Cabo Verde "actively participated in the negotiations" at the latest Forum on China-Africa Cooperation (FOCAC) and "made positive contributions", according to the top Chinese diplomat in the African country.
"In the process of preparing the four final documents approved in this forum, the Cabo Verdean side actively participated in the negotiations of the documents and made positive contributions. In particular, the proposals raised by Cabo Verde for the 'Declaration on China's Cooperation to Confront Climate Change' were importantly reflected", ambassador Du Xiaocong said.
In an article in the local press, Xiacong adds that at the beginning of this year, China and Cabo Verde signed the Protocol for Economic and Technological Cooperation and that a cooperation document was signed between the World Food and Agriculture Organization (FAO) and the Ministry of Agriculture of the African country to use Chinese aid to support the development of local agricultural science and technology.
Xi Jinping willing to take relations with Cabo Verde "to a new level"
Four final documents were issued at FOCAC 2021: the Dakar Declaration of the Eighth Ministerial Conference, the China-Africa Cooperation Forum's Dakar Plan of Action (2022-2024); the Climate Change Cooperation Declaration; the Vision 2035 for China-Africa Cooperation.
Under the three-year plan, Xiaocong writes, "China and Africa will jointly implement the 'Nine Projects', in medical and health, poverty alleviation and agricultural development, trade promotion, investment promotion, digital innovation, green development, capacity building, cultural and person-to-person exchange, as well as peace and security".
"On the occasion of 21 years since the establishment of the China-Africa Cooperation Forum, we believe that under the leadership and strategic guidance of China-Africa leaders and the joint efforts of both sides, we will be able to open the next 'Twenty Golden Years' of the Forum of China-Africa Cooperation, greater successes can be achieved along the way of Building the China-Africa Common Destiny Community", the Chinese diplomat adds.
FOCAC Dakar Action Plan "more detailed and wide-reaching" than previous ones
Cabo Verde "has always been an active participant in the strengthening of the China-Africa Cooperation Forum", Xiaocong says, pointing that President José Maria Neves, former President Jorge Carlos Fonseca, Prime Minister  José Ulisses Correia e Silva (pictured above) represented their Government at the three summits of the forum. The presence of the Minister of Foreign Affairs, Rui Alberto de Figueiredo Soares at the Eighth FOCAC Ministerial Conference was his second trip to the Forum after  2000.
Regarding cooperation with Cabo Verde, Xiacong underlines that Chinese companies like Huawei actively participate in building the country's digital economy, and non-governmental trade between China and Cabo Verde "is becoming increasingly dynamic".
"Within the scope of the China-Africa Cooperation Forum, communications and pragmatic cooperation between China and Cape Verde have new opportunities in several areas", the diplomat adds.
Other articles
Cabo Verde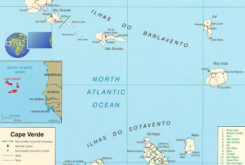 25 November 2022
Japan and China finance with EUR15 million health facilities in Cabo Verde
Cabo Verde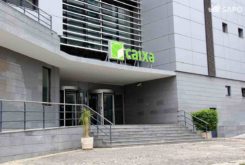 21 November 2022
Cabo Verde wants to privatise nine public companies by 2026