The South Atlantic Cable System (SACS) was completed in September, making it the first fibre submarine cable between Africa and the Americas. Running from Fortaleza in north-eastern Brazil to Sangano in Angola it should encourage the Angolan government to press ahead with the reform of its own telecoms sector, which remains underdeveloped in comparison with most other countries in Sub-Saharan Africa.
 
SACS provides a high capacity, high speed link between two of the Lusophone world's three most populous countries. It has been developed by NEC Corporation with initial capacity of 40 terabytes per second. All communication between Brazil and Lusophone Africa previously had to go via Europe and North America.
 
Alongside a string of similar projects to connect different parts of Africa to the rest of the world, it is hoped that SACS can massively improve the capacity, speed and reliability of communication, while reducing voice and data costs. The cable, the Fortaleza data centre in Brazil and the Angonap data centre in Angola are owned and operated by Angola Cables, which is 51% owned by state owned Angola Telecom.
 
The remaining equity is held by Unitel (31%), Sonangol offshoot MSTelcom (9%), Movicel (6%) and Startel (3%). The project was financed by the Japan Bank for International Cooperation and Sumitomo Mitsui Banking Corporation via Angola's Banco de Desenvolvimento de Angola. The project should encourage the development of fibre infrastructure within Angola itself.
 
Antonio Nunes, the CEO of Angola Cables, said: "Our ambition is to transport South American and Asian data packets via our African hub using SACS, and together with Monet and the WACS [West Africa Cable System], provide a more efficient direct connectivity option between North, Central and South America onto Africa, Europe and Asia."
 
Angola Cables hopes to turn Angola into one of the main telecoms hubs in Africa. One of the biggest impacts could be in much greater marketing of Brazilian television content in Angola and Mozambique. The much higher transfer speeds make this a far more attractive proposition.
 
The line connects to the 14,530km WACS, which was completed in 2012 and which runs from South Africa to London via twelve points on the west coast of Africa, including in Angola and Cape Verde. It will also be able to make use of the 13,500km South Africa Far East fibre cable from South Africa to India and on to Malaysia.
 
This in turn provides access to China, including via the SeaMeWee3 system, which is the world's longest fibre cable at 39,000km. Nunes said: "The very real possibility now exists to connect Brazil and South Africa to the other BRICS nations of Russia, India and China through a high speed, low latency connection."
 
Angola Cables is likely to generate a large proportion of its revenues from data transfers between South Africa and Brazil. In late November, Angola Cables announced that it had signed a memorandum of understanding with Broadband Infraco, a company with a 15,000km fibre network in South Africa. The latter is also driving telecoms integration within the Southern African Development Community (SADC) and so could generate more business for SACS from other SADC member states.
 
On the opposite side of the Atlantic, Angola Cables signed a cooperation agreement with Silica Networks in October to connect its fibre networks in Argentina and Chile to SACS. Apart from providing access to Africa, the deal will allow Silica Networks to use SACS for traffic onward to Asia. Nunes commented: "The partnership will strengthen the economic links for the large digital content producers in Brazil, Argentina and Chile, setting up a commercial conduit for them to share content with Africa and other markets, thus making it digitally possible to connect East with West."
 
Among the other ongoing subsea fibre cables in Africa is the 263km Ultramar GE system, which will connect Sao Tome and Principe to the Equatoguinean island of Annonbon. Alcatel Submarine Networks and Equatorial Guinea's Gestor de Infraestructura de Telecomunicaciones (GITGE) announced in September that they would develop the project. The latter operates other subsea cables in the Gulf of Guinea. It is hoped that the project will greatly improve voice and data services in Sao Tome and Principe.
 
The domestic market
 
SACS has been developed just in time to take advantage of Angolan telecoms reform. The mobile sector in the country is currently dominated by two mainly private sector operators: Unitel, with a 70% market share, and Movicel, with 30%. State owned Angola Telecom, which currently relies on fixed line operations to generate revenue, is one of the main shareholders in Movicel.
 
The two operators have 11 million registered SIM cards between them and analysts GlobalData put the country's penetration rate at 43%, well below the average in Sub-Saharan Africa of 73%. Angola is not expected to reach that figure until 2024. Moreover, even the existing rate should not be taken to suggest that 43% of adult Angolans have mobile phones, as national penetration rates are calculated by dividing the population by the number of active subscriptions. Some customers have two or more registered numbers, often to separate business and personal use.
 
However, the sector is set for a big shake-up, as the government prepares to award two new mobile licences to inject more competition into the sector: one automatically to Angola Telecom and the other to be awarded under tender. According to the Ministry of Telecommunications and Information Technologies, a total of 18 bids have been received for the fourth licence, with nine each from Angolan and foreign companies.
 
Macauhub has reported the Minister of Telecommunications and Information Technologies, José Carvalho da Rocha, as saying that the process is in its final stage. Media outlets in Angola have suggested that Vodafone is well placed to win the fourth licence, which will allow the holder to provide all ICT services, including mobile telecoms, broadband and pay-TV contracts. Rocha says that his ministry wants to encourage companies operating in the sector to share infrastructure.
 
Isabel dos Santos, the daughter of former president Jose Eduardo Dos Santos and the chairperson of Sonangol until she lost her job after President João Lourenço came to power last year, holds a 25% stake in Unitel. She argues that it is unsustainable to have four operators in a market of just 30 million people and predicts that there will be some consolidation within the next six years. Given her interest in Unitel, her displeasure at the entry of new players into the sector is understandable but the limited number of Angolans with mobile phones suggests that something needs to change in the industry.
 
Angola Telecom
 
It remains to be seen whether the government will force Angola Telecom, which is expected to launch its service in 2020, to divest its stake in Movicel. Angola Telecom was created by the merger of two other state owned companies: Empresa Nacional de Telecomunicações (Enatel) and Empresa Pública de Telecomunicações (Eptel), but has struggled to operate profitably.
 
Luanda is to sell off a 45% stake in Angola Telecom once the fourth mobile operating licence has been awarded. Although private sector operators dominate the telecoms industry across Africa, only a minority of countries on the continent have privatised their state owned telecoms firms. Angola Telecom is currently managed by "an interim commission" but it is likely that someone with private sector experience will be brought in to lead it, whether the 45% stake is sold to a single company or multiple bidders.
 
GlobalData analyst June Sun said: "These reforms and the introduction of new players in the mobile market should help boost competition and support mobile penetration in Angola, pushing mobile subscription Compound Annual Growth Rate to a robust 13%."
 
Sonangol announced in November that it would sell the 25% stake in Unitel that it holds through its Mercury subsidiary. The move is part of the more general restructuring of the Angolan state oil company as it seeks to divest its non-core assets, including in the banking sector, over the next year. The government has not announced whether or not it will also sell its 20% stake in competitor Movicel.
 
Nunes said: "The Angolan government is aiming to develop and attract additional investment into telecoms infrastructure to diversify the country's economy and lessen its dependence on offshore crude oil production. In this respect, the government and the regulator have commenced the process of opening up the telecoms sector to new competitors – and is making visible strides in this regard."
 
Outlook
 
Africa has traditionally been regarded as being on the fringes of global fibre networks but the spate of new cables that have connected the continent to the rest of the world look set to change that. For the first time, significant voice and data traffic between other regions can actually be routed through Africa. The completion of the SACS project puts Angola in a strong position to take advantage of that trend.
 
While wealth is concentrated in relatively few hands in Angola, the same situation in other African countries has not prevented much higher penetration rates. It is therefore to be expected that greater competition in the telecoms sector for both voice and data traffic will drive down costs and therefore improve access for Angolans. Ministers in the new government have talked up the potential of e-government and ensuring that citizens can interact with the government online but this will require more developed ICT skills and access, as well as investment in infrastructure.
Other articles
Angola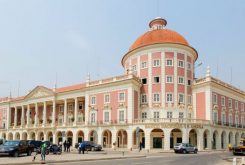 02 July 2020
Angola and Cabo Verde Among African Countries With High Risk of Debt Distress – Fitch Ratings
Angola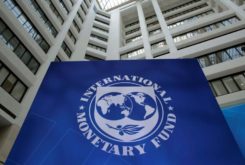 30 June 2020
IMF Forecasts Recession in All Portuguese-Speaking Countries Except Mozambique