The Mphanda Nkuwa hydro power plant project in Mozambique, valued at over USD 4.5 billion, has attracted two Chinese and two Japanese groups.
Eight international consortia interested in being strategic partners with Mozambique in the construction of the Mphanda Nkuwa dam responded to the tender launched in December and delivered the prequalification documents, according to Government data.
Among them is Longyuan Power Overseas Investment group, that includes Longyuan Power Overseas Investment, Dadu River Hydropower Development and China Energy International Group. Also from China is PowerChina Resources, comprising of PowerChina Resources, PowerChina International Group.
SINOHIDRO-SEPCO1 to build electrical substation in new Mozambique-Malawi connection
From Japan, pre-qualifiers for the bid are Sumitomo Corporation and Kansai Electric Power.
Other likely bidders are EDF (EDF, TotalEnergies Renewables), from France; ETC Holdings Mauritius (ETC Holdings Mauritius, ZESCO); WeBuild Group (WeBuild Group, ZESA Holding Private); and Scatec, from Norway
The next step will be the evaluation of the qualification declarations of each consortium, after which the proposals for the development of the hydroelectric project can be presented.
Sinopec, CNOOC, CNPC and Petro China International bid for Mozambique oil and gas
In the end, the selected strategic partner will sign the project development and implementation agreement with Electricidade de Moçambique (EDM) and Hidroeléctrica de Cahora Bassa (HCB), which represent the public sector.
Mozambique´s Government has said that the the dam construction works should start in 2024 to last at least seven years.
The infrastructure is estimated to cost between USD 4.5 billion and USD 5 billion with a capacity to produce 1,500 megawatts, making Mphanda Nkuwa the second largest hydroelectric plant in the country, after the Cahora Bassa Hydroelectric plant (HCB), which generates 2,070 megawatts.
Other articles
Brazil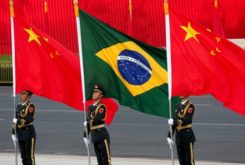 23 March 2023
Beijing expects Lula visit to "push China-Brazil economic relations to a new height"
China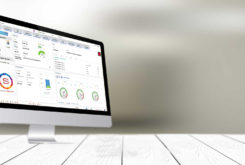 23 March 2023
Portuguese IT company Sistrade launches in China