The Mozambican government announced a package of new policies on entry visa and period of stay for foreigners intended to improve the country's business environment and attract more visitors and investments.
The policies will be submitted for approval to the Assembly of the Republic of Mozambique, the country's parliament.
Announcing the proposals to the press at the end of the weekly session of the Council of Ministers in Maputo, the government spokesperson, Deputy Justice Minister Filimao Suaze said the changes in the entry visa regime are part of the 20 "economic acceleration measures" launched by President Filipe Nyusi last week.
China eliminates customs duties for 98% of products imported from 16 developing countries, including Mozambique
"The adjustments consist of structural reforms that will enhance Mozambique's reputation as an investment destination, focusing on improving the business environment and job creation, and placing the private sector at the center of economic transformation and development," said Suaze.
This includes transforming the simple short-term tourism visa into a mixed tourism and business visa, which will be valid for 90 days, instead of the current 30 days.
The period covered by a temporary residence permit for investors will be extended from one to two years, if the amount of investment reaches a minimum of 500,000 U.S. dollars. For investment of 50 million dollars or above, temporary residence permit will be for five years, according to the spokesman.
Mozambique and other African countries looking to China to develop infrastructure
An electronic system of visa application will be introduced, said Suaze, adding that the procedure of applying for a visa online should take a maximum of five days and that the migration and tourism sectors are working to ensure the effectiveness of this platform in the shortest possible time.
He said the government will define the countries which are not believed to present a threat of illegal immigration and waive the entry visa requirements entirely for citizens from those countries.
Other articles
Mozambique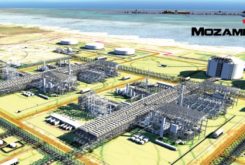 21 March 2023
Exxon Mobil and CNPC considering resuming LNG project in Mozambique
China
16 March 2023
Alibaba agrees to connect small Mozambican producers to global markets