The northern Mozambican district of Montepuez has one of the highest-grade graphite deposits in the world. These deposits are being explored. Next year three major projects will increase production, all with major exporting contracts to China. For the government, this will mean a new inflow of much needed royalty fees.
After having put its Montepuez ruby assets into a new ruby company, Fura – in exchange for 8% of this Canadian company – Australian company Mustang Resources will now concentrate on graphite and vanadium in Montepuez, in the Caula concession.
Mustang Resources is 7% owned by Regius, of which former public works minister Felicio Zacarias is chairman. Caula adjoins the Balama graphite project, owned by Syrah Resources, another Australian company. It is, like two others, active in graphite extraction in the area — Triton Minerals and Battery Minerals.
Due partly to the increase in exports of graphite from the Balama mine through the port of Nacala, its cargo volume grew 5.0% year-on-year in the first half of 2018, from 212,000 to 221,000 tons, according to official data.
Last April, President Filipe Nyusi visited the Balama project, which represents an investment of US$250 million. He stressed that the mine started operating at a time when the national economy was facing challenges.
Nyusi reaffirmed that the government will continue to encourage construction of infrastructure in order to reduce operating costs, promote development and improve the quality of life of the population.
Syrah Resources chief executive officer Shaun Verner said that, since the beginning of exploration and processing in November 2017, the mine has produced more than 160,000 tons of graphite. Much of this has been exported through the port of Nacala, in Nampula province.
The mine, considered the world's largest with a reserve of 114 million tons, has a life expectancy of 50 years.
Syrah Resources, Triton Minerals and Battery Minerals have all signed binding agreements with Chinese buyers.
Syrah Resources will supply Chinese company Zhanjiang Juxin New Energy Materials with 20,000 tons of graphite to be extracted at the concession, in Cabo Delgado province.
Previously, it announced it had signed a contract to provide 30,000 tons of graphite to Jixi BTR Graphite Industrial, a subsidiary of the Chinese group BTR New Energy Materials, which has its headquarters in Shenzhen.
Battery Resources has signed four binding contracts to supply up to 41,000 tons of graphite concentrate per year. This accounts for around 80% of the Montepuez deposit's annual production forecast.
This month the company announced there are seven groups interested in providing the funds to reach the US$51.2 million needed for its Mozambican graphite exploration project. Earlier, Resource Capital Funds cancelled a deal worth US$30 million in equity and outstanding debt, forcing Battery to postpone the start of the project.
The company expects to start graphite exports 12 months after raising funds to explore the vanadium at its mining assets in Mozambique, worth an estimated US$10 billion.
The mining license will allow the company to start phases 1 and 2 of the project. This outlines production of 100,000 tons of zinc/lead and copper graphite concentrate per year.
Syrah Resources announced last May it had signed an agreement to purchase an industrial site in Vidalia, Louisiana, United States, where it will build a factory to produce battery components.
Triton Minerals has signed an engineering, procurement and construction (EPC) contract with MCC International Incorporation for the mineral processing facility and infrastructure at the Ancuabe graphite project in Mozambique.
The Ancuabe project contains estimated graphite deposits of 3.04 million tons. A definitive economic feasibility study concluded that the concession could produce 60,000 tons of graphite concentrate per year over a 27-year period.
Ancuabe is located about 80 km by road from Pemba port. Triton Minerals expects to ship 60,000 tonnes per year from Pemba to Europe.
Syrah Resources expects to ship around 380,000 tonnes per year via Nacala, which is 490 km by road from its Balama mine, a concession of 106 square kilometres.
But the Balama development has not been without its problems, because Syrah Resources is producing less graphite and at higher cost than planned.
Currently, costs are $430-450/tonne, according to new CEO Julio Costa; he wants to reduce them to $400 next year and eventually to below $300.
Last year German company AMG reopened a small graphite mine in Ancuabe that had previously been in production.
The worldwide demand for graphite, a mineral that conducts electricity, is booming because of its use in batteries, particularly for electric vehicles, and also for strengthening steel. China is an increasing market for both. But it has its own graphite development projects and is predicted to be a net exporter of the mineral by at least 2020.
All the companies will export the high-quality graphite and vanadium. There will be no processing in Mozambique. This has led NGOs to question what the local populations will gain, even if the Government earns more from royalties in the short term.
The Mozambican economy is recovering gradually. The International Monetary Fund recently revised upwards its real GDP growth projection for 2017, now at 3¾ percent, "supported by a stronger-than-expected recovery in agriculture and significantly higher mining production."
"Strong export performance and subdued import growth have helped narrow the external current account deficit, supporting a large accumulation of international reserves, which at end-June covered about 6⅔ months of next year's projected non-megaproject imports", the Fund said at the end of its last visit to Mozambique, in August.
"On the fiscal front, the government took important measures that helped contain the fiscal deficit: subsidies on fuel and wheat were eliminated, an automatic fuel price adjustment mechanism was adopted, and electricity and public transportation prices were increased. Responding to rapid disinflation, the Bank of Mozambique has been easing monetary policy, cutting its policy rate by a total of 600 basis points since April 2017", it added .
The near-term outlook is of "gradual and broad-based recovery in economic activity and subdued inflation", with real GDP growth projected in the range of 3½ percent to 4 percent in 2018, picking up to the range of 4 percent to 4½ percent in 2019.
Other articles
Angola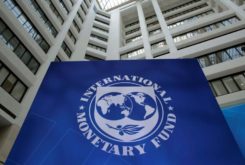 30 June 2020
IMF Forecasts Recession in All Portuguese-Speaking Countries Except Mozambique
Mozambique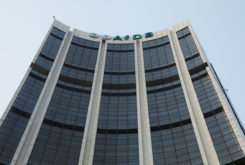 26 June 2020
Mozambique and São Tomé e Príncipe get African Development Fund Grants