Japanese Prime Minister Fumio Kishida and Mozambican President Filipe Nyusi agreed to look at resuming a joint project related to liquefied natural gas (LNG) development.
The southern African nation is rich in natural resources, but construction for the venture has been suspended due to the worsening security situation in Mozambique.
Total is the operator of Area 1 (Mozambique LNG) in Cabo Delgado, in a consortium with Japan´s Mitsui E&P, ONGC Videsh Ltd, Beas Rovuma Energy Mozambique Ltd, BPRL Ventures Mozambique B.V., PTTEP Mozambique and ENH.
Mphanda Nkuwa dam project in Mozambique attracts two Chinese and two Japanese groups
Mozambique has historical ties with Russia, having received support from the former Soviet Union when it gained independence from Portugal. China is also increasing its influence in the country through infrastructure investment.
The meeting in Mozambique's capital of Maputo comes as Kishida seeks to gain the support of the "Global South" ahead of the Group of Seven summit, to be hosted by Japan later this month in the city of Hiroshima.
"Africa is a partner with which Japan will grow together," Kishida said at a press conference following their meeting.
Sinopec, CNOOC, CNPC and Petro China International bid for Mozambique oil and gas
As he wrapped up a six-day African tour that also took him to Egypt, Ghana and Kenya, Kishida and Nyusi shared the view that Russia should not use or threaten the use of nuclear weapons in its war against Ukraine.
Nyusi and Kishida affirmed the importance of maintaining a rules-based international order and voiced their opposition to unilateral attempts to change the status quo by force.
The remarks were apparently made with China's increasing military assertiveness in the Indo-Pacific and Russia's ongoing war with Ukraine in mind.
Other articles
Mozambique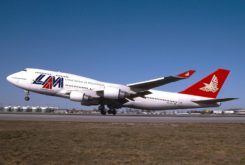 01 June 2023
Mozambican airline LAM to take-off China flight
Mozambique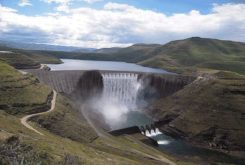 29 May 2023
Japan´s Sumitomo and Kansai Preferred Bidders for Mphanda Nkuwa Dam in Mozambique