Portuguese construction company Mota-Engil, whose second largest shareholder is China's CCCC, will put sustainability at the core of its next bond issues, according to CEO Gonçalo Moura Martins.
After Mota-Engil secured financing of EUR 110 million with the sale of sustainability-linked bonds, at the end of November, the company's CEO said at a conference in Portugal that the company is becoming more focused on being sustainable, also in selecting its suppliers.
Asked if this sustainable characteristic helped to reduce the cost of financing, Moura Martins said he is not sure "if it makes the issue cheaper, but it certainly makes it better accepted by all investors."
Quoted by the Portuguese press, the Mota-Engil CEO emphasised that sustainability is a concern for the company and that they are "careful to map all suppliers".
"We take great care in selecting our suppliers, many of them already large multinationals that already incorporate very relevant care and requirements at an international level", highlighted the CEO of Mota-Engil Group.
Moura Martins added that "sustainability is not an alternative for companies", but rather "the future" and that nowadays the "problem of compliance with strict and demanding sustainability goals and criteria is an obligation. Society demands from companies much more than being job generators".
Other articles
China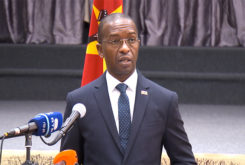 18 August 2022
China and Mozambique look into deepening military cooperation
Brazil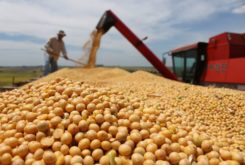 17 August 2022
Brazil achieves 'largest opening up of agro products in the last 10 years' by China