Portuguese infrastructure group Mota-Engil, partly owned by China's CCCC, has been awarded the concession of the Lobito Corridor in Angola, a strategic project for the African country´s authorities.
The government order has already been signed, according to local newspaper Mercado. Mota-Engil made its bid in partnership with Trafigura and Vecturis
The Lobito Corridor concession also attracted a consortium combining China´s CITIC, Sinotrans and CR20.
Lobito Corridor Concession in Angola Attracts CITIC, CR20 and Mota-Engil
The tender for the concession to operate the Lobito Corridor was launched in September last year and proposals were opened on the 25th of January.
The deadline for choosing the winner by the evaluation committee ended a few days ago. The concession will be granted for an initial period of 30 years, renewable up to 50 years.
CITIC and Shandong Port Group to manage cargo terminal at Lobito Port in Angola
The new concessionaire will ensure the transport of goods, with a predominance of minerals and fuel, and the management of the mining terminal at the port of Lobito.
Other articles
Angola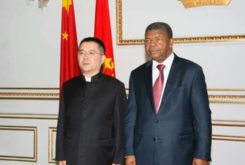 08 August 2022
Exemption of customs tariffs for Angolan exports to China negotiated
Angola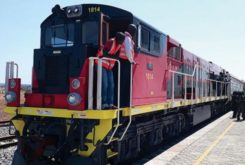 25 July 2022
Angola to earn USD 2 billion from Lobito corridor concession to Mota-Engil