Mota-Engil shareholders will approve a new 14 members-board on June 30, shared between the Mota family and China´s CCCC group.
The board to be voted at the June 30 General Assembly has five members nominated by Mota, five by the Chinese group, and four independent.
António Mota will remain chairman of the company and Gonçalo Moura Martins will be executive chairman. Manuel António da Mota, António Mota's son, and Carlos Mota dos Santos (nephew of the family patriarch) will remain on the board.
A new independent board member is Isabel Vaz, executive president of the Luz Saúde group. Francisco Seixas da Costa, Ana Paula Chaves e Sá Ribeiro and Sofia Salgado Cerveira Pinto will remain.
Regarding the Chinese board members, ECO news reports the position of financial director will be given to executive Wang Xiangrong, who has been in the Serbian branch of CCCC group.
António Mota will be the chairman of the remuneration committee, which will also include the Chinese executive Wang Jingchun.
Listed on Portugal´s stock exchange, Mota-Engil has as main shareholders the Mota family with 40% of the capital and CCCC with about 32.5%.
Other articles
Brazil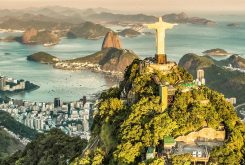 22 October 2021
China Sees Brazil as "an Important Player" in Belt and Road Initiative
Brazil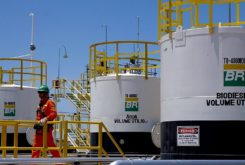 19 October 2021
Brazil's Petrobras Aims Buzios Oil at Chinese Market