Mota-Engil's shareholders approved an amendment to the company bylaws that eliminates the possibility of China Communications Construction Company (CCCC) having to launch a takeover bid in its deal to buy a stake in the largest Portuguese construction company.
According to a statement released by Mota-Engil, the General Shareholders' Meeting (AG), held in Porto, approved by more than 99% of the votes the partial amendment of the company's articles of association.
According to a previous communication from Mota-Engil, the amendment to the bylaws was intended to avoid the possibility that CCCC could be forced to launch a Public Tender Offer on the company´s shares.
Takeover Bid Not Necessary in CCCC´s Buy of 30% of Portugal´s Mota-Engil
The previous statutes of Mota-Engil gave a shareholder, or group of shareholders holding at least 30% of the share capital, the right to prevent the approval by the general meeting of resolutions on various matters, as well as the right to designate a third of the members of the management body.
Since CCCC will acquire around a third of the capital of the company listed in Portugal´s stock exchange, the regulator could conclude that CCCC exercised control and therefore should launch an offer to purchase minority interests.
One of the conditions precedent for Mota-Engil's agreement with CCCC consisted of confirmation by the Securities Market Commission that the agreement and the operations provided for therein do not impose an obligation to launch a takeover bid.
With a turnover above 2.8 billion euros, Mota-Engil is present, in addition to Portugal, in Spain, Ireland, the United Kingdom and Poland.
In Africa, it operates in 11 markets, being the leader in Angola and Mozambique, and in Latin America in seven countries. These two regions were worth more than 1.9 billion in 2019 sales.
Portugal´s biggest construction company ended 2019 with a net debt of more than 1.2 billion euros and, invoking the effects of the pandemic, in April 2020 requested moratoriums of 215 million euros from banks.
CCCC, where the Chinese state holds a 63.8% position through the State Assets Supervision and Administration Commission of the State Council, has a turnover of USD 79.9 billion with just 17% to be obtained in foreign markets, according to Deloitte's Powers of Construction 2019 report.
Other articles
Angola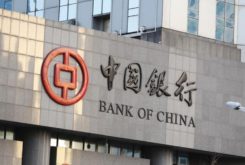 28 September 2021
Bank of China To Be Strategic Partner in Angola Business Support Center
China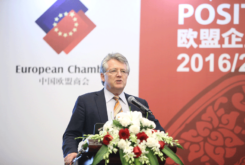 28 September 2021
European Companies Worried About China 'Turning Inward'