The frequency of direct flights between Portugal and China will increase from once to twice a week, starting this month.
The direct flight between the two countries departs from Lisbon, bound for Hangzhou, the capital of the province of Zhejiang, on the east coast of the Asian country.
The flight only took place on Saturdays. From next week it will also take place on Wednesdays, according to Portuguese media.
Capital Airlines to connect Portugal and China through Hangzhou
Due to the preventive measures adopted by China against covid-19, since 2020 flights from Portugal were reduced to once a week, originally for Xian, in central China.
The Xian authorities suspended the connection with Lisbon on December 25, 2021, at a time when the city was facing an outbreak of covid-19, and only resumed the flight on June 12. The airline then chose to fly to Hangzhou.
Under the "zero cases" strategy of covid-19, China has kept its borders practically closed since March 2020. Anyone arriving in China must also comply with a seven-day quarantine, in facilities designated by the Government, and another three at home.
Lisbon-Xi'an flights cancelled again after Covid-19 cases found on board
Flights to China are also subject to the 'circuit breaker' policy, in which when five or more cases are detected on board, the connection is suspended for a week. If there are ten or more cases, it is suspended for two weeks.
Other articles
Angola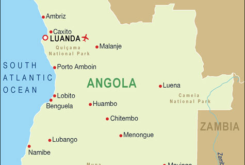 29 September 2023
Angola in Top-6 African Countries for Chinese Investment
Angola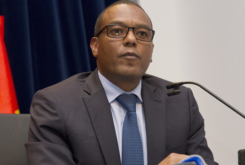 28 September 2023
Angola-China Mutual Investment Protection Agreement Ready for Signature