China´s Capital Airlines will start connecting Portugal and China through the city of Hangzhou, the capital of Zhejiang province.
According to a company statement, the Hangzhou-Lisbon flight will operate once a week, replacing the Lisbon-Xi´an, which was suspended on 27 June, after ten positive cases were detected on board.
Flights to China are subject to the "circuit breaker" policy, in which when five or more cases are detected on board, the connection is suspended for two weeks. If there are ten or more cases, the route is suspended for one month.
Lisbon-Xi'an flights cancelled again after Covid-19 cases found on board
Capital Airline´s Portugal-China air connection was launched in July 2017, initially to Hangzhou, but after 2019 to Xi'an, in central China.
China authorizes only one flight per city and per airline, which has reduced the number of international air connections to the country by 98%, compared to the pre-pandemic period.
Anyone arriving in China must also undergo a seven-day quarantine, in facilities designated by the Government, and another three at home.
Other articles
China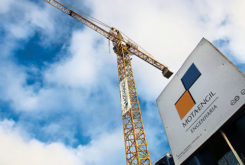 05 December 2022
Mota-Engil, CCCC and CRBC selected for USD 2.5bi tender in Nigeria
China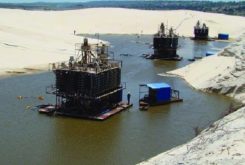 05 December 2022
Mozambican president calls for more Chinese investments