Chinese renewable energy company Mingyang Smart Energy will build an Offshore Wind Farm in the Brazilian state of Ceará, under an agreement with the local Government.
According to Ceará governor Camilo Santana, "Mingyang will guarantee the growth of the state in this area, in addition to generating income for the people of Ceará".
The state, he added, has "very big" potential for the production of wind energy and the signing of the deal with the Chinese company will attract new investments to Ceará.
Founded in 1993, with headquarters in Zhongshan Guangdong, China, Mingyang Smart Energy is a manufacturer of wind turbines and a provider of integrated clean energy solutions.
The company has a thousand employees and 16 factories located in China and India. It operates in the sectors of wind power and solar energy, occupying the 37th position among the 500 largest companies of renewable energy solutions in the world.
Photo: Mingyang Offshore Wind Farm (4C Offshore)
Other articles
Brazil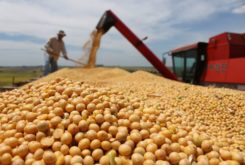 17 August 2022
Brazil achieves 'largest opening up of agro products in the last 10 years' by China
Brazil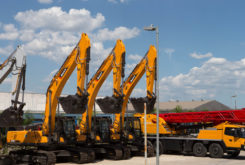 10 August 2022
Chinese heavy equipment manufacturer Sany to explore wind power industry in Brazil