Millennium bcp, whose biggest shareholder is China´s Fosun, reported 51% rise in net income in 2022, to EUR 207.5 million.
The net income of EUR 207.5 million compares with EUR 138.1 million in 2021 and ROE stood at 4.0%, "in spite of the extraordinary effects related with Bank Millennium", its branch in Poland, the bank said in a statement late on Monday.
The key effects of Bank Millennium were: EUR 525.64 million of costs related with the foreign exchange mortgage loan portfolio, cost related with credit holidays of EUR 282.8 million, contribution of EUR 59 million for the Institutional Protection Scheme (IPS)5 and booking of Bank Millennium goodwill impairment of EUR 102.3 million.
Fosun´s Fidelidade buys 70% of Mozambican insurance company SIM
The bank also faced mandatory contributions for the banking sector in Portugal of EUR 62.2 million and an increase of 26.1% in core income of the Group and strict management of operating costs (+3.1%, excluding specific items).
Other developments reported in the period included the reinforcement of the liquidity position and a on-Balance sheet customer funds up by 8.5% to EUR 77.2 billion reflecting a 4.8 billion euros increase (9.6%) in Portugal.
Non-performingassets decreased, from EUR 535 million in December 2021, to 265 million euros in foreclosed assets and 376 million euros in restructuring funds.
Insurance and Banking Revenues in Portugal Nearly 12% of Fosun Turnover
Millennium further reported a customer base growth of 5.5%, highlighting the increase in mobile customers, which represent 63% of total customers.
Another highlight was a CET1 ratio increase to 12.5% (13.0% on a pro forma1 basis), through organic generation and other initiatives, including securitizations and non-performingassets decrease.
Fosun owns almost 30% of MillenniumBcp, while the second biggest shareholder, Angola´s Sonangol, has a 19% shareholding.
Other articles
Brazil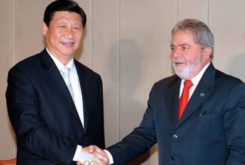 20 March 2023
Brazilian President travelling to China with record delegation of 240 businessmen
Brazil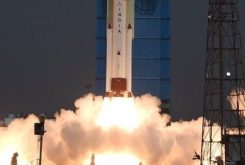 20 March 2023
New Brazil-China satellite will monitor deforestation in the Amazon