The steep fall in the gaming industry´s revenue has made diversifying Macau´s economy more urgent than ever. Now, the Macau government plans to organise international football matches involving teams from China, Europe and the Portuguese speaking-countries in the Special Administrative Region after the COVID-19 epidemic is over.
The announcement was made by Secretary for Social Affairs and Culture Elsie Ao Ieong U during a meeting on Monday at the Macau Assembly, where she presented details about her portfólio.
She said that games with European soccer teams are also in the plans of the government.
Another goal is to organise an international sports event every month and Elsie Ao Ieong U mentioned golf tournaments and volleyball and table tennis competitions as possible events. 
In October 2006, the Macau government organized the first Lusophone Games with teams of all the Portuguese speaking countries.
The Lusophone games have had 3 editions already (Macau, Portugal and India).The last games took place in Goa, India, in 2014.
Elsie Ao Ieong U´s announcement comes as the Government acknowledges lack of progress in diversifying Macao´s economy away from the gaming industry.
Speaking last week at the Macau Assembly, Economy and Finance Secretary  Lei Wai Nong said the "relatively monotonous sectoral structure constitutes the main problem of Macao's economy", with "the progress of local economic diversification not being noticeable".
Photo of Taipa Stadium, Macau | © Geostar
Other articles
Macao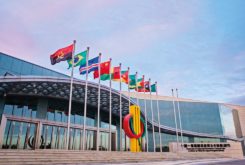 16 August 2022
Macau and São Tomé e Príncipe´s Água Grande district become twin cities
China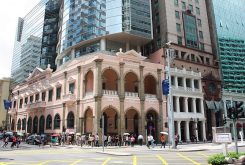 11 August 2022
BNU Macau shows first-half profit of MOP 128 million