The Macau Special Administrative Region (SAR) of China became the twin city of the district of Água Grande, in the Democratic Republic of São Tomé and Príncipe.
According to the memorandum signed by both sides, the joint effort aims to "build a close and stable friendship between Macau and the district of Água Grande based on the principles of equality and mutual benefit".
At the signing ceremony, Ho Iat Seng, Chief Executive of the Macao SAR, said that "the agreement will help to promote exchanges and cooperation between the two cities in areas such as economy, trade, tourism, fisheries, culture and non-governmental exchanges".
China to invest USD 100 million São Tomé international airport expansion
"Macao will fully play the role of the Forum for Economic and Trade Cooperation between China and Portuguese-speaking Countries to improve exchanges between countries", he said.
José Maria Fonseca, mayor of Água Grande, hopes that more Macau residents will visit São Tomé and Príncipe and promised to "constantly create better conditions to ensure that the partnership between the two sides is consolidated and developed".
Other articles
Cabo Verde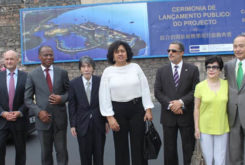 31 January 2023
"Displeased" David Chow moves to close Cabo Verde consulate in Macao
Macao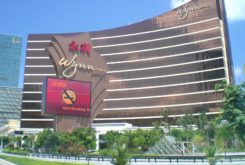 03 January 2023
Macao's 2022 GGR down by 51.4% year-on-year