Mozambique has reviewed the Operating Rules for the Securities Registration Center (CRGM), according to official legal database Legis-PALOP+TL.
The new Ministerial Diploma, Legis-PALOP+TL adds, features:
Access to the CRGM, for the purposes of guarantee record or consultation, is now subject to registration, under the legal regime for the use of assets as a guarantee of compliance with obligations, approved by Law no. /2018, of December 28th.
The registration, for the purpose of opening an account, is done through the CRGM website and, when filling in the form electronically, the following documents must be attached:
– For Legal Entities: registration certificate issued by the Registry of Legal Entities; declaration of commencement of activities issued by the Bank of Mozambique to a financial institution or certificate of discharge for other legal persons; and credential, issued by the requesting entity indicating the employee authorized to open the institutional account and which must contain the Single Tax Identification Number (NUIT) and the employee's email.
– For individuals: copy of Identity Card (BI) and copy of NUIT.
The CRGM Management Entity has a period of 7 days to approve or reject the registration request.
Other articles
Mozambique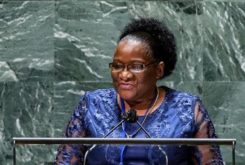 29 November 2023
Japan, Mozambique to Cooperate on LNG Development
Angola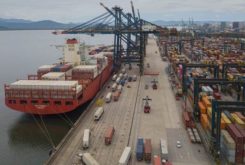 28 November 2023
Sino-Lusophone Trade Dips Again in First Ten Months of 2023