Mozambique has approved the new Guidelines on Preventing and Combating Money Laundering, Financing of Terrorism and Financing of the Proliferation of Weapons of Mass Destruction, according to official legal database Legis-PALOP+TL.
As of January 16, 2023, financial institutions must fulfill, namely, the following obligations, under penalty of fines between MZN 2,000,000 and MZN 10,000,000 (about USD 30,000 and USD 150 000):
Risk management policies:
⦁ Submit to the Bank of Mozambique the policies on identification, assessment and management of risk and internal control measures that allow to effectively manage and mitigate the identified risks of money laundering, financing of terrorism and financing of the proliferation of weapons of mass destruction;
⦁ Annually approve the institution's risk assessment policy, determine the level of risk it is willing to accept and propose appropriate risk mitigation measures;
⦁ Formally communicate risk tolerance and risk acceptance strategies to all employees of the institution; and
⦁ Disseminate recommendations on the implementation of the policy to prevent and combat money laundering, financing of terrorism and financing of the proliferation of weapons of mass destruction;
⦁ Ensure the implementation of the mitigation measures approved within the scope of the risk assessment;
⦁ Financial institutions' procedures on secrecy should contain provisions relating to the confidentiality of the existence, content and follow-up of reporting suspicious transactions, to avoid tipping-off.
Legal Update/Mozambique: Amendments to the Mining Law Regulations and Fees
Suspicious Operations Reporting Officer:
⦁ Appoint a Suspicious Operations Reporting Officer (OCOS) for the institution's headquarters, agencies, branches and other forms of representation and ensure sufficient resources for its functionality, namely human, material and technological resources;
⦁ Appoint a coordinator OCOS, with the function of coordinating and centralizing the information received from the other OCOS and analyzing detected unusual transactions; and
Comply with the other obligations set forth in Notice No. 5/GBM/2022 relating to:
⦁ Internal audit and review of due diligence and Know Your Customer processes;
⦁ Outsourcing and Group Organization;
⦁ Identification and Verification Duty ("Know Your Customer" policy);
⦁ Financial innovations and prevention of the misuse of technological developments in money laundering schemes, financing of terrorism and financing the proliferation of weapons of mass destruction;
⦁ Conservation of documents for 10 years;
⦁ Recognition and communication of suspicious operations;
⦁ Selection and Training of Employees and Agents; and
⦁ Risk Based Supervision.
Legal Update/ Mozambique: Specifications of marketable petroleum products
The following operators must also comply with the respective applicable specific provisions:
⦁ Money Transfer Institutions and Electronic Money Institutions;
⦁ Microfinance Operators; and
⦁ Virtual Asset Service Providers.
Other articles
Mozambique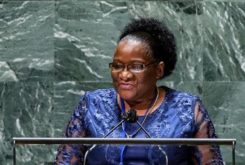 29 November 2023
Japan, Mozambique to Cooperate on LNG Development
Angola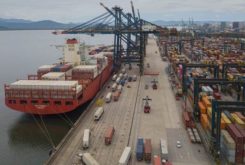 28 November 2023
Sino-Lusophone Trade Dips Again in First Ten Months of 2023