Angola´s Commercial Activities Law has been amended, and is already in force, according to official legal database Legis-PALOP+TL.
As of October 18, 2021, natural or legal persons, national or foreign, may have access to domestic commercial activity, no longer being required to have facilities with a medium and/or large commercial surface (area greater than 200 sq. meters and/or more than 2000 sq. m).
According to the new law, it is now sufficient to fulfill the following conditions:
⦁ Prioritize national labor in its services;
⦁ Have financial and commercial capacity;
⦁ Own a commercial establishment with a small commercial area, that is: that has self-service and is individual or collective and dedicated to retail trade and has a surface for exhibition and sale to the public equal to or greater than 100 sq. m and less than 200 sq. m; or that does not have self-service and that works in the same way as traditional commerce; or that it is individual or collective, dedicated to retail trade and has an exhibition and sale area to the public of less than 100 sq. m.
The definition of the competent authority for the licensing or authorization of the exercise of commercial activities and the provision of commercial services will be through a specific act of the Holder of the Executive Power, through the classification of the risk of the respective activity for the consumer, public health and food safety.
Other articles
Angola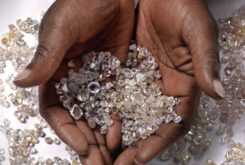 29 November 2023
Angola's Launches its Largest Diamond Mining Project
Angola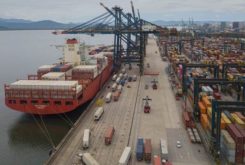 28 November 2023
Sino-Lusophone Trade Dips Again in First Ten Months of 2023