The Government of Sao Tome e Principe signed with investor Shehab Shanti a concession contract for the development of the Malanza Free Trade Zone (FTZ), south of São Tomé, valued at USD 1.3 billion.
According to the director of the Trade and Investment Promotion Agency (APCI), Rafael Branco, three companies expressed interest in participating in the construction of the FTZ, "but only Mr. Shehab Shanti had the boldness and determination to go the long way".
The project launch is scheduled for the next 90 days, but the execution period "will be extended", he said.
The project will cover an area of ​​204 hectares, distributed between the communities of Monte Mário and Ribeira Peixe, both in the south of the island of São Tomé.
"Today the world is very competitive in search of investment (and) it is necessary to offer stability and a long-term perspective and this project has the virtue of connecting São Tomé and Príncipe to the world", explained Rafael Branco.
Legal Update/ Sao Tome e Principe: New Free Trade Zone Regime
According to Shehab Shanti, the project aims to transform São Tomé e Príncipe into a service center similar to Mauritius or Seychelles.
Ensuring that its execution will create at least nine thousand jobs, the investor intends to establish hotels, a reference hospital, a specialized training center, a small landing strip for small planes, leisure spaces and other infrastructures.
"We are in the context of the pandemic, but we have to secure the economy and we have to start working now on the recovery and resilience plan. This Malanza Free Zone project is a light at the end of the tunnel", said the Prime Minister, Jorge Bom Jesus.
The concession contract has a duration of 90 years and within 60 days the investor must present a detailed development plan, which obeys the rules of environmental protection and hygiene, as well as an environmental impact study.
Other articles
São Tomé e Príncipe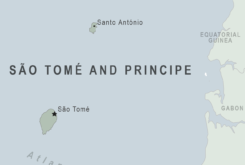 02 March 2021
VAT Tax and Energy Sector Reforms "Crucial" for São Tomé – IMF
Angola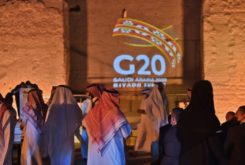 11 December 2020
Debt-Relief Initiative to Benefit Angola, Cabo Verde, Mozambique and São Tomé