Chinese e-commerce giant JD.com has scheduled new cargo charter services from China to Brazil and Germany which will be operated by Angola Airlines and Capital Airlines.
The new charter services, launched on March 17 and 19, respectively, will see Angola Airlines connect Hong Kong International Airport (pictured above) and Guarulhos International Airport in Sao Paulo two times each week.
The inaugural flight carried a variety of e-commerce goods from China, including FMCG products, sports equipment and digital accessories, with local goods from Brazil shipped to China on the return trip.
Alibaba Group logistics arm launches weekly flight from Hong Kong to São Paulo
JD.com said the Zhengzhou–Cologne route will set CGN as a hub and cover major European cities, including Frankfurt, Brussels, Liege, Amsterdam, London and Paris.
Capital's first flight for JD.com saw the transport of Covid-19 rapid test kits manufactured in China.
Since 2021, the e-commerce giant has progressively launched cargo flights from China to Thailand, the US, the UK, Brazil and Germany, connecting Asia to Europe and the Americas.
JD Logistics, which reported around 80 bonded and overseas warehouses by end-2021, owns overseas warehouses in Germany, Poland, the UK, The Netherlands and France.
Other articles
Angola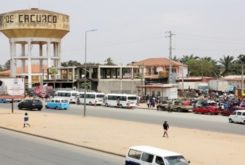 22 March 2023
Chinese entrepreneurs open new shopping center in Angola´s Luanda province
Angola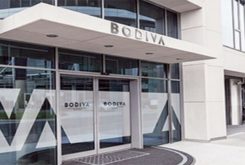 10 March 2023
Stock trading on Angolan stock exchange BODIVA "modest" after two bank IPOs