Japanese Prime Minister Fumio Kishida pledged to extend social infrastructure improvement assistance to Angola including for a 70 billion yen (USD 530 million) port development project.
At a meeting with Angolan President Joao Lourenco at the prime minister's office, Kishida also offered to help the southwestern African nation, rich in oil and minerals, develop human resources.
Lourenço expressed willingness to deepen cooperative ties with Japan, Jiji Press reported.
Angola launches Digital Terrestrial Television With Support from Japan
The aid is part of the Kishida administration's efforts for encouraging Angola to break away from close ties with China and Russia, pundits said.
At a joint press conference held after the meeting, Kishida said, "We will strengthen our multilayered business ties in terms of energy and economic security."
Other articles
Timor-Leste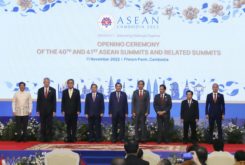 07 February 2023
Timor-Leste represented for the first time at an ASEAN Coordination Council meeting
Uncategorized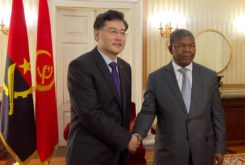 15 January 2023
Angolan President highlights success of projects supported by China