India, Vietnam and China are the top international destinations for Guinea-Bissau´s cashew, as the country prepares for a record production level in this year´s campaign.
The cashew nut campaign is is progressing better than expected this year, according to the director general of trade in Guinea-Bissau, Lassana Fati.
The Ministry of Commerce was concerned about the export of cashew production, because of difficulties in the shipping industry and upsets in the global economy,  but cashew from Guinea-Bissau is being shipped by containers to India, Vietnam and China.
India and Guinea-Bissau Forge Ties in Cashewnuts Processing, Digital and Covid Vaccines
The authorities planned to export up to 200,000 tonnes, but recent data, provided by the Director General of Commerce, Lassana Fati, point to around 240,000 tonnes.
According to this Guinean official, Guinea-Bissau is expected to beat its own cashew export record this year.
"The country has already managed to export 140 thousand tons, we have 100 thousand tons available here in the warehouses in Bissau. The initial forecast was 200 thousand tons", Lassana Fati told RFI.
"These data show we can clearly say that we have achieved and far exceed the initial expectation", added Fati.
Last year, Guinea-Bissau exported 231,000 tonnes of raw cashew nuts. Cashew represents 90% of the country's total exports.
Other articles
Brazil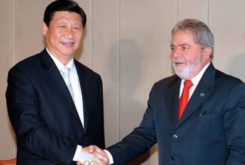 20 March 2023
Brazilian President travelling to China with record delegation of 240 businessmen
Brazil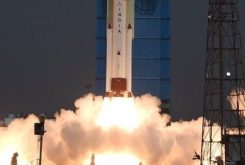 20 March 2023
New Brazil-China satellite will monitor deforestation in the Amazon