Chinese telecoms manufacturer Huawei enabled Mozambique Telecom, SA. (Tmcel) to become the first operator in the African country to pre-launch 5G technology.
The pre-launch of 5G technology event was attended by Government officials and the General Manager of Huawei Mozambique, António Hou, who said that the joint goal is "that high quality telecommunications reach everyone, keeping people connected".
Tmcel CEO Mahomed Rafique Jusob (pictured above), highlighted that 5G "is a high-quality service to provide greater connectivity at a speed up to 10 times higher than the speed currently available in the country".
Mozambique´s Deputy Minister of Transport and Communications, Manuela Rebelo, said 5G technology will bring major changes to public and private services, boosting the economic development of Mozambique.
"5G technology is the most cutting-edge technology in the telecommunications industry and, at Tmcel, it will initially operate together with the 4G network, before its fully autonomous development over time", said Rebelo.
According to the Deputy Minister, 5G allows many structural, systemic and development challenges to be overcome, using next-generation technologies and solutions, in several important sectors, such as medicine, agriculture, education and others.
Other articles
Brazil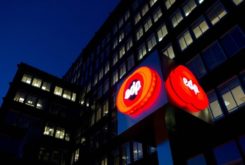 21 March 2023
EDP Brasil to invest USD 5.7 billion in next five years
Brazil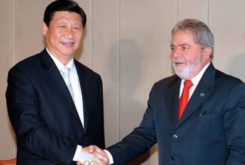 20 March 2023
Brazilian President travelling to China with record delegation of 240 businessmen